Amazon to make original series based on Galaxy Quest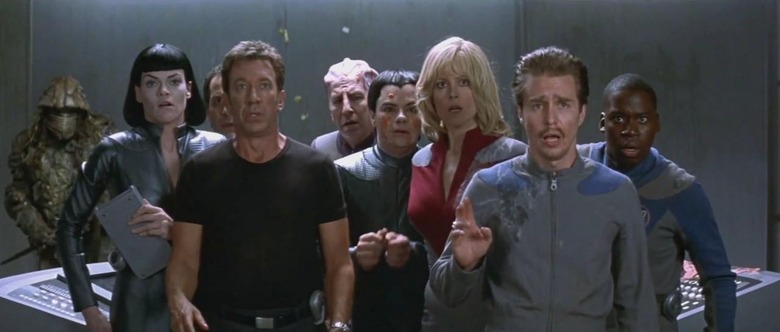 The 1999 movie Galaxy Quest will be returning as an Amazon original series, it has been announced. The movie featured Tim Allen, Sigourney Weaver, Alan Rickman, Tony Shalhoub and other well known celebrities, and centered around a group of actors who end up sucked into a real-life science fiction adventure. The show's premise is one that will work well for an episodic series, and the movie's sustained fanbase makes this a solid move on Amazon's part.
We'd heard rumors in the past that Paramount was shopping around a TV show based on the the movie Galaxy Quest, and now Entertainment Weekly reports that it has been given confirmation that Amazon will be the show's home. The show is being made by Amazon Studios and Paramount Television, the latter of which is serving as producer.
The Galaxy Quest series is said to be in the early parts of development, and whether any of the actors from the movie will be joining the production is unknown. Robert Gordon will be returning to write the script, though, and will serve as executive producer for the pilot.
In addition, according to EW, Melissa Bernstein and Mark Johnson will executive produce the series, and the movie's director Dean Parisot is back to direct (and likewise executive produce).
Whether the show will progress beyond the pilot stage isn't clear, nor is the planned storyline for the series — though it'll likely follow along the same general story as seen in the movie. In addition, there's no word about when the pilot episode is estimated to arrive for subscribers.
SOURCE: Entertainment Weekly