Amazon Tipped In Plan To Make 'Spotify Killer' Music Service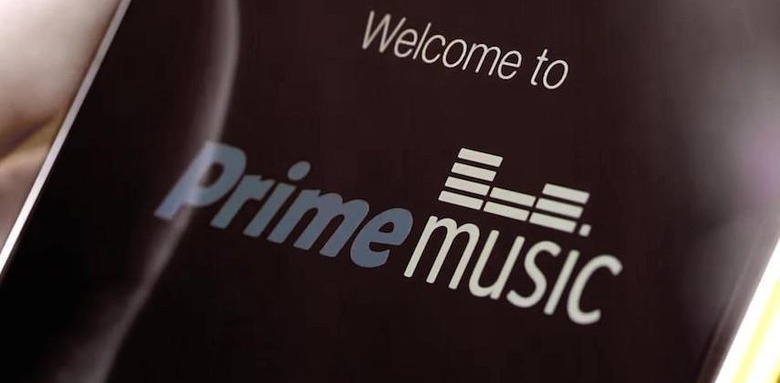 Amazon is working on a more robust music service that will take on Spotify and other big-name competitors, according to a new report. Sources claim Amazon has been holding meetings in recent weeks about licensing deals for this rumored music service, though it is said to still be in its early stages. The service will offer a more robust library than Prime Music, according to the sources, and comes at a time when Amazon has seen the number of digital music sales decline.
The information comes from the New York Post, which says it got word from unnamed sources. One of those sources alleges Amazon is planning to release the music product some time this fall, and that it will be a "full-blown subscription music service."
This rumored music service will be separate from Prime Music, which has a catalog of about a million songs, and it will come with its own monthly subscription rate. It doesn't appear you'll need to be a Prime subscriber to sign up for the service.
Sources claim Amazon is currently looking into a $9.99/month subscription fee, but might hawk its Echo device by offering a $3 or $4 monthly discount for those with an Echo bundle. Amazon hasn't commented on the rumor at this time.
SOURCE: New York Post