Amazon tells sellers to stop shipping Prime orders with FedEx Ground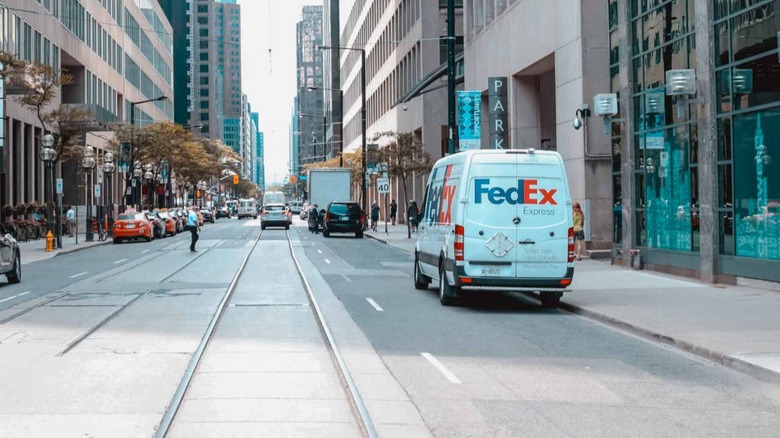 Following the company's own partial separation from FedEx comes a new rule for its third-party sellers: Amazon vendors are no longer allowed to ship Prime orders using FedEx's ground-based service. The company claims FedEx Ground has experienced a 'decline in performance' that may impact customers over the holiday season. The new rule may not be permanent, however, if FedEx can improve to meet Amazon's requirements.
Amazon notified its third-party sellers about the new rule over the weekend, according to The Wall Street Journal, which claims an Amazon email it acquired stated that it may reverse this decision if the company's 'delivery performance' improves. The ban applies to FedEx Ground and FedEx Home delivery options only on Prime orders.
Amazon utilizes a number of companies to ship and deliver orders; in the US, these include the USPS, UPS, FedEx, DHL Express, and its own delivery service, which includes delivery vehicles featuring Amazon's own branding. As we previously reported, Amazon said this past summer that it won't renew its domestic contract with FedEx Express US.
FedEx criticized the decision but said in a statement that Amazon's ban will only have a 'minuscule' impact on its overall business. Shippers may benefit from the rule if Amazon's assessment is correct; the idea is to make sure customers get their packages before the holidays, assuming they're placed before the critical Christmas shipment cutoff dates.
Amazon is still allowing its third-party sellers to use FedEx Express, which is the delivery company's faster (and more expensive) service if it involves a Prime order. Non-Prime orders can still be shipped with FedEx Ground because they don't have the same one- or two-day delivery window as Prime shipments.