Amazon STEM Club Delivers Educational Toys Every Month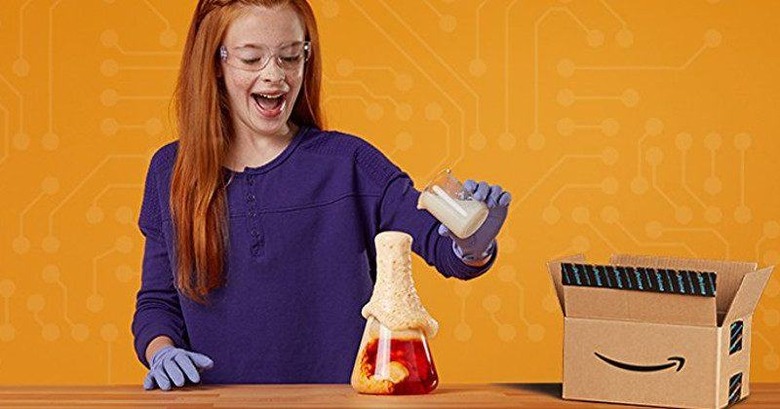 We may receive a commission on purchases made from links.
Considering how we live in a world full of computers, be it on our desks or in our pockets, it's now wonder that STEM, a.k.a. "Science, Technology, Engineering, and Math", has become a primary concern for educators and companies who want to harness the power of the young. Believing, perhaps, in the adage to start them young, Amazon is kicking off a STEM Club that will deliver age appropriate educational toys and trinkets that focus on these four fields on a monthly basis and for a monthly free, of course.
It's subscription box meets STEM! Like most subscription boxes, you really don't know what you're getting until you get it, but, of course, Amazon promises that the products will be appropriate for the age group you choose. You can select from 3-4 years, 5-7 years, and 8-13 years, for the same $19.99 a month fee. As for the selection, Amazon will be hand-picking the toys from recently launched products or those that have an exclusive deal with the retailer.
It's a relatively new venture for Amazon, though one that isn't unfamiliar to the company. Nearly two years ago, Amazon launched an entire section of its Toys & Games department devoted entirely to STEM, which still exists to date. With the STEM Club, however, it is taking a more "proactive" approach, choosing and delivering the toys so parents won't have to choose.
Of course, there's still a big question of who will want to subscribe to such a monthly offering. Some might argue that a month won't be long enough to squeeze out every bit of educational value out of such toys and it might only end up causing a backlog, or a heap, of unused toys that grows every month.
VIA: TechCrunch