Amazon smartphone detailed: tapping the tilt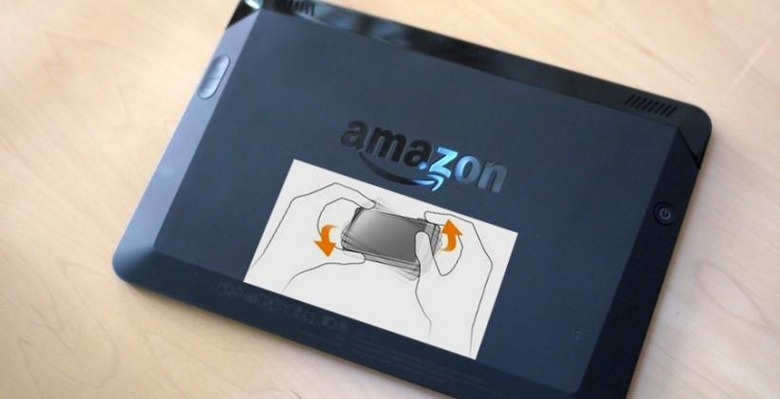 The power of the tilt will be utilized in the first-ever Amazon smartphone if this weeks' anonymous reports are to be believed. While most smartphones have a gyroscope sensor inside, their uses are relatively few – depending on the apps they choose to use, that is. Amazon's smartphone is said to use the gyroscope to massive effect.
According to sources speaking with BGR, the Amazon Kindle smartphone – or whatever it'll end up being called – is currently using the gyroscope for a wide selection of features. Inside a messenger app you'll have only to tilt the phone in one direction to reveal images you might insert in the message. Inside Amazon's Kindle app, tilting the phone will reveal the X-Ray menu for feature content.
Tilting the Amazon smartphone in another direction while reading an e-book could scroll one way or the other – or even turn the digital page. Inside Amazon's digital store for videos, tilting the smartphone will display IMDB ratings.
It's also suggested that several apps – like email and calendar – will have icons without labels. These icons will have their abilities revealed when the phone is tilted.
It's currently a mystery as to when this device will be revealed – we're banking on some time this summer. If Amazon's pricing schedule holds, we'll also expect this smartphone to sit just below the top-tier competitors as well. It'd be surprising if the company were able to work with carriers to subsidize far below $199.99 USD – but we'll see!