Amazon reportedly unveiling two 7-inch Kindle Fires on September 6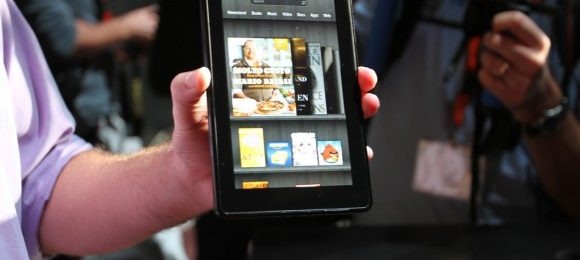 Many of you have already heard the rumors that claim Amazon will be revealing a new Kindle Fire next week at a press conference, and when it does, most were expecting to see a larger tablet on offer, similar to Apple's iPad. A new report is shedding some doubt on that, as CNET's anonymous sources claim that Amazon will be announce two new 7-inch Kindle Fires next week. One of these will be only a slightly updated version of the original Kindle Fire, while the other will be a tablet with more beefy innards.
We don't know too much about either of these new Kindle Fires at the moment, but CNET's source claims that the lower-end model will come with a reworked user interface. Its price is still unknown, but the person – who has supposedly seen both of these new tablets – says that it will sport a price that's lower than the original Kindle Fire's $199 tag. If that's true, then Amazon should have no problem getting these to fly off the shelves, regardless of the fact that it will only offer a slight improvement over last year's model.
This unnamed person gives us a better idea of what to expect in the higher-end model, but still doesn't delve into specifics. This particular Kindle Fire will come with a faster processor working under the hood, along with a camera, more memory, physical volume controls and an HDMI port. This one seems poised to become one of the Nexus 7's main challengers, but without knowing any pricing information, it's difficult to make that call.
Still, this new rumor suggests that Amazon is more than happy to stay in the 7-inch market, and now it has some solid competition to go up against. If this is all true and Amazon slaps a sexy price on these new Kindle Fires, then it shouldn't have any issue competing and raking in the cash. Keep it here to SlashGear, because we'll reporting straight from Amazon's press conference on September 6 with everything you need to know.