Amazon reportedly to launch set top box by the holiday season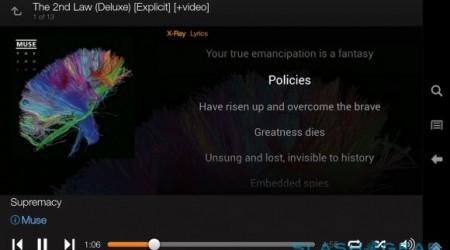 Earlier today, word surfaced that Amazon has a device in the works called the Amazon Firetube, something said to be similar to the Google Chromecast. Following this, the Wall Street Journal is now reporting that Amazon has plans to launch a set top box in time for the upcoming holidays, something said to be codenamed "Cinnamon" with functionality akin to that of the Amazon Firetube.
The information was provided by people said to be "briefed on the company's plans," who say the device will be comparable in design to the Roku set top box. In the same manner as the Roku and a host of other similar devices, "Cinnamon" will be able to play content and run apps from many different yet-unspecified sources, including Amazon's Prime video subscription service and library.
This isn't the first time it has been rumored that Amazon would be releasing a set top streaming box, with the Wall Street Journal having reported on the device first back in April. What's new this time is the timeline, which gives a more narrowed-down date for the product's launch — if all goes as planned, we'll likely be seeing it next month, given that the sources say it'll be available for the shopping season.
Also new in the report is mention about the app-side of the streaming box, with the sources saying that Amazon plans to offers music and video streaming from other companies through its device via these "varied apps." Reportedly, Amazon has reached out to both cable providers and media app developers in the past handful of weeks, with a mid-October deadline said to be in place for compatible apps to be submitted for use with the box.
Unfortunately, Amazon hasn't specified a release date or how much the box will cost, said the sources — not even general pricing ranges or possibilities have been talked about. The box will possibly come with a remote much in the same way Roku players and similar competing products do, but a mobile app could also be made available with a remote feature for use with tablets and smartphones. Roku users will be familiar with this feature, with the company's app offering a remote tab with streaming box controls.
While all this sounds nice, the sources said that Amazon's plans could end up being delayed, with performance, financial, or other matters stalling — or even shelving — the project.
SOURCE: Wall Street Journal