Amazon reportedly plotting upgraded Echo as work on Alexa robot continues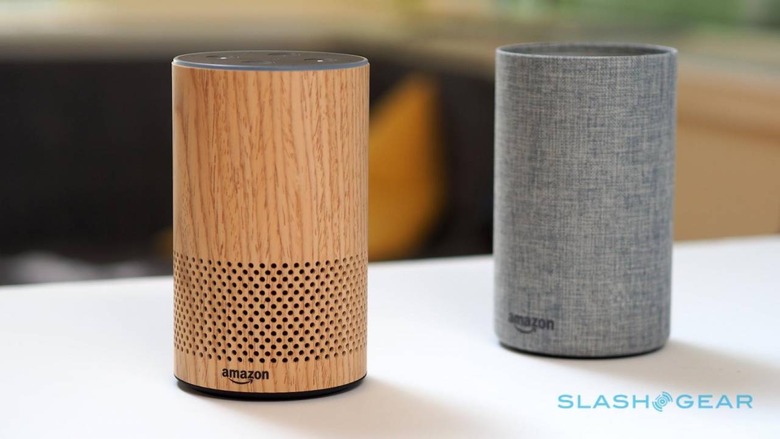 The Amazon Echo is a device that's gone through a few different iterations throughout the years, and according to a new report today, Amazon is looking to give it a fairly significant upgrade. Amazon is said to be looking at launching a new Echo that will be larger than currently smart speakers in the line. At the same time, today's report claims that the company is beginning to ramp up its efforts in creating a home robot.
That new Echo is bigger than what we've currently got in part because it needs space for more hardware. Bloomberg reports that the additional components in the new Echo will include at least four tweeters, with Amazon even rumored to be plotting high-fidelity music streaming to go along with this beefed up speaker. Bloomberg obtained this information from unnamed people who are familiar with Amazon's plans and the new Echo itself.
Those anonymous sources also have knowledge of Amazon's upcoming smart home robot as well. We first caught wind of that robot, which is codenamed Vesta, in an earlier report from Bloomberg way back in April 2018. Both Vesta and this high-end Echo speaker are said to be in development at Lab126, Amazon's research and development house.
According to those sources, Vesta is a robot on wheels that can be controlled by Alexa voice commands. It seems the vision for Vesta is one of a mobile Alexa machine that can follow users into places where they don't have Echo speakers set up. It'll get around by using a collection of computer vision cameras, and Bloomberg's sources claim that prototypes come to about waist height, so it sounds like this has the potential to be a fairly large robot.
Even though Amazon initially wanted to announce Vesta this year, that doesn't seem like that's happening. Just as well, both the new Echo and Vesta may be scrapped by the time everything is said and done, though Bloomberg's report does state that Amazon has been pulling its engineers off other products to work on Vesta, which suggests that it intends to bring it to market. We'll see how everything shakes out soon enough, but it might not be long before we see the announcement of both a souped-up Echo and an Alexa-using robot.