Amazon reportedly in talks about a subscription music service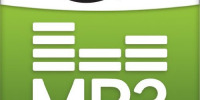 Amazon is reportedly thinking about starting its own subscription music service. Perhaps it wants to jump on the bandwagon all of the other big companies, like Google and Apple, are on. Sources have told The Verge that Amazon is aiming towards creating a service that's similar to Spotify's, where users can choose which song or artist they want to listen to, instead of creating a radio streaming service like Pandora's.
Amazon already has its own MP3 store and Cloud Player, so it has the means to start the service, but considering how saturated the music streaming market currently is, it might not be the wisest choice. Amazon has yet to enter any formal discussions with record labels, so it's basically feeling its options out. Considering how large the online retailer is, it may be able to set itself apart from the competition, especially if it includes the music subscription service with its Amazon Prime features. Free music streaming could be a major draw for consumers to purchase an Amazon Prime subscription.
YouTube and Google are also reportedly planning their own music-subscription services. Both of the services would have a free version subsidized by ads, and they would both offer an ad-free version at a cost of course. Apple has been in talks of starting its own music streaming service for a while, however due to its low royalty rate propositions, it has been seeing a lot of rejection from record labels.
The outbreak of all of these "upcoming" music subscription services is a bit overwhelming. All of these companies will be tempting to subscribe to, and Spotify will definitely be facing some tough competition. These companies will all have to come up with exclusive features that will interest customers and drive them away from the rest of the competition. Having mobile access to their service would be a huge plus.
[via The Verge]