Amazon quotes Kindles with Special Offers pricing, prompts International ire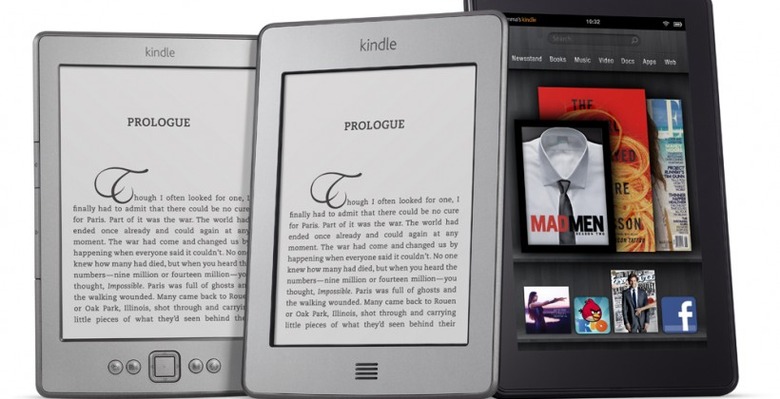 Amazon has quietly pushed its Special Offers across the new Kindle range, with prices quoted by CEO Jeff Bezos for all the new models taking into account the ad-supported discounting. Without Special Offers, pricing on the entry-level Kindle Touch jumps by $40, in fact. However, the focus on Special Offers has inadvertently led to frustration, as international customers find pricing for versions of the new Kindles outside the US is considerably higher than Bezos suggested.
Without the Special Offers discounting on the Kindle Touch 3G, the ereader is $189, while the entry-level Kindle jumps from $79 to $109 if you don't agree to allow adverts on your homescreen. In fact, only the Kindle Fire doesn't seem to come with an advert option, though there's the possibility of promotions being injected into the Kindle Silk browser system.
Outside of the US, however, things are not so clear cut. With Special Offers not yet being an international service, that only leaves the non-subsidized pricing available; in the UK, for instance, the entry-level Kindle is £89 ($139) with WiFi only, and there's no sign of the Touch or Touch 3G models. The Kindle Keyboard is still on sale in the UK, but the Kindle Fire is not.