Amazon Prime Video X-Ray is on Apple TVs at long last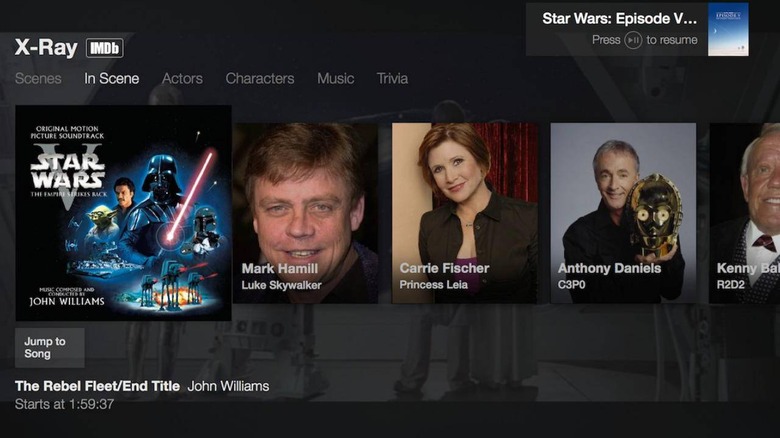 Wouldn't it be nice of all these rival tech companies could just get along nicely? That would mean having access to products and features without much drama or difficulty. Sadly, that's rarely the case so when a service's feature finally becomes available on a rival's platform, there's more than enough reason to be happy. Just like the long-overdue addition of Amazon Prime Video's X-Ray feature on Apple TVs.
While Prime Videos has also long been available on Apple's tvOS, it wasn't as complete as it should have been. Much to avid Prime Videos users' dismay, the "X-Ray for Movies and TV Shows" feature wasn't there. X-Ray has been one of the hallmarks of the video streaming service, taking advantage of Amazon's ownership of the popular IMDb site.
There shouldn't be any hurt feelings now that the feature finally arrives on the Apple TV. Simply swipe up (using the Apple remote, of course) on a playing or paused video to bring up the X-Ray panel. From there you can launch the full-screen X-Ray page to dig deeper into trivia about the video and its cast. Be careful you don't fall into a rabbit hole, though, and forget finishing your video.
The one hiccup to this rollout is that it doesn't seem to be available yet for all supported shows or all users for that matter. Some have reported the need to reinstall the app to get X-Ray but, even then, there's no visible way to tell if the video you're about to play supports it.