Amazon Prime video, music available for streaming on JetBlue flights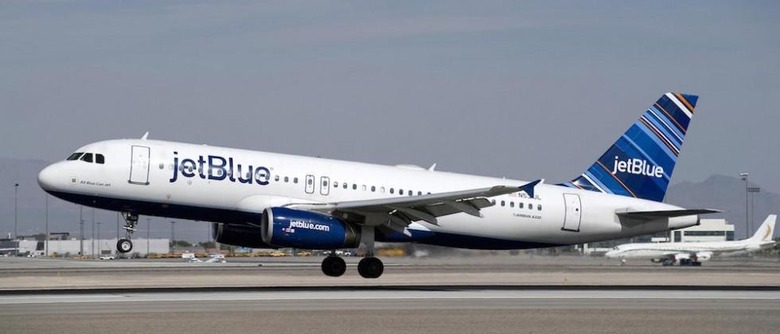 The war between streaming video services is no longer bound to our terrestrial ethernet cables. Not to be outdone by Netflix and Virgin America's partnership to bring streaming to the skies, Amazon has announced its Prime Video and Music service are now available to subscribers aboard select JetBlue flights. Even better, those travelers don't need pay for the in-flight WiFi they use. The partnership was first announced earlier this year, and is now launching on the airline's Fly-Fi equipped planes.
A full rollout of the in-flight service should be completed by November 26th, but Amazon says most of JetBlue's Fly-Fi flights are already able to stream Prime content, just in time for this week's holiday travelers.
Prime subscribers are able to stream all the movies, TV shows, and music available on the service with no extra costs involved. JetBlue notes that users are free to any device they prefer, including laptops, iOS or Android smartphones and tablets, as well as Amazon's own Fire products.
As of now, one of the major benefits that Amazon and JetBlue's partnership has over Netflix and Virgin America is that the former appears to be a permanent feature. In the latter's case, the streaming service is only available until March 2nd, 2016.
SOURCE JetBlue