Amazon Prime Student promo offers discounted loan interest rate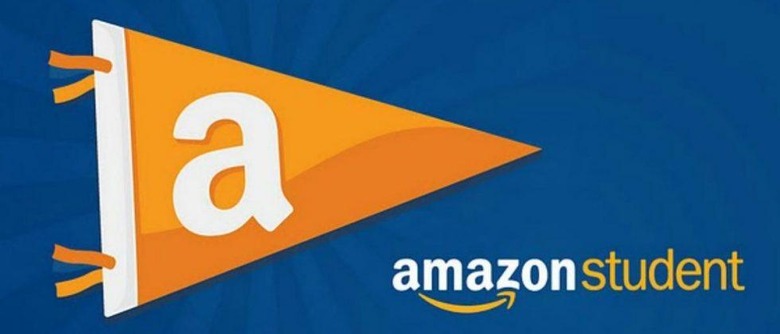 Amazon Prime Student subscribers have a new oddball offering: a discounted interest rate for private student loans through Wells Fargo. The Prime product, of course, is intended specifically for students and offers many of the same perks as a regular Prime subscription, plus some extra promotions and offers targeted at students. If shelling out for a Prime Student account wasn't attractive enough, Amazon seems to hope getting discounted interest rates will be enough to draw in new customers.
Wells Fargo made the announced in a statement today, saying it is an offer made exclusively available to Amazon Prime Student subscribers. Under it, those with the Prime subscription (who apply for a private student loan and are approved) will get a 0.50-percent interest rate discount, as well as another 0.25-percent discount if auto monthly loan payments are made during repayment.
Speaking about the new student loan promotion, Wells Fargo's John Rasmussen said:
We are focused on innovation and meeting our customers where they are – and increasingly that is in the digital space. This is a tremendous opportunity to bring together two great brands. At Amazon and Wells Fargo, delivering exceptional customer service and helping customers are at the center of everything we do.
If you don't have a Prime Student subscription, Amazon offers a 6-month trial. In addition to the various promos and offers, the Prime subscription gives the same free two-day shipping as regular Prime accounts. Check out the timeline below for other recent Amazon news!
SOURCE: Wells Fargo