Amazon Prime shipping now available outside of Amazon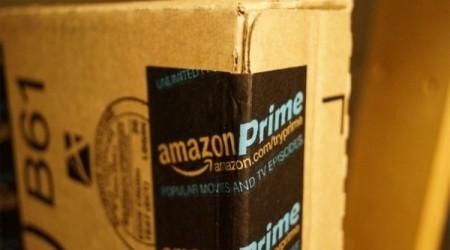 You love Amazon Prime because it brings you stuff quickly, right? Amazon has a whole lot of stuff, too, so you're likely not left wanting for much, or even waiting long for it. Still, sometimes you find something via another site that Amazon doesn't have, and you really wish that Prime shipping was available. today, Amazon is announcing a partnership that would bring their popular free next-day shipping scheme to another site, British retailer AllSaints. Shipping may only be the first step, too.
"I can see a day when Prime members will have access to sneak previews and first chance to shop our new collections" said AllSaints Global Digital Director Rich Ascott.
The partnership leans on Amazon's "login and pay with Amazon" buy button they've begun distributing. Using Amazon as the payment provider, sites can forgo the tedium of building their own payment processing branch, and may find favor with current Amazon customers. AllSaints just has the bonus of free next-day shipping as well in this deal.
"What this means for AllSaints is that we can leverage Amazon's payments expertise and global reach to introduce new customers to AllSaints by providing a better buying experience" said Ascott.
The partnership is great for AllSaints, but it also expands Amazon's reach in a stealthy way. Though not officially an amazon seller, AllSaints (and future partners) are partnering, and if selling their good via Amazon becomes more lucrative than via their own site, Amazon could end up the biggest boutique store around.
Source: Mashable