Amazon Prime photos unlimited storage's big caveat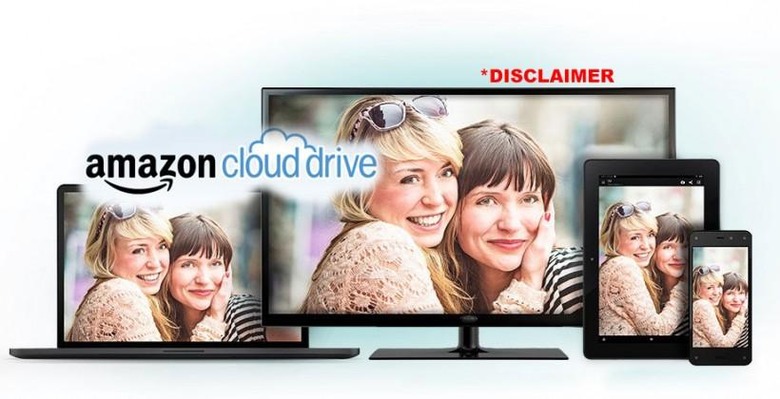 We may receive a commission on purchases made from links.
So you're considering picking up an Amazon Prime account because you heard you get unlimited storage space for photos, yes? There's a reason you might not want to do that. When you get an Amazon Fire Phone or Fire tablet or Kindle device, you may get Amazon Prime as well. Once it expires – if you allow it to expire, that is – you might have a tough time looking at those photos you've been saving for months and months. Those photos will start disappearing.
The standard "free" plan you'll get with Amazon Cloud Drive for your photos – or whatever other files you have – includes 5GB of space. That's yours forever, you'll always be able to access that. You can get that now, even if you're not an Amazon Prime member.
Once you sign up for Amazon Prime, you'll get "Unlimited Photo Storage." As Amazon suggests, "It's like having a virtual album of every one of your photos that you can access at any time, no matter which device you use." Truly, it is.
You can access your photos from the web, with your mobile Amazon app on iOS (for iPhone or iPad) or Android. You can access the Cloud Drive application (on a Windows machine).
Once your Amazon Prime account expires, Amazon may delete your files or simply stop your access to them.
According to Amazon Prime's official terms of use:
If you exceed your Service Plan's storage limit, including by downgrading or not renewing your Service Plan or no longer qualifying for an Additional Benefit, we may delete or restrict access to Your Files. We may impose other restrictions on use of the Service.
This isn't all that different from other similar services. Have a peek at Dropbox's terms of service, for example:
If you don't pay for your Paid Account on time, we reserve the right to suspend it or reduce your storage to free space levels.
It would appear that Google's services are slightly more open to movement – have a peek at Google Drive's Terms of Use:
You can stop using our Services at any time, although we'll be sorry to see you go. Google may also stop providing Services to you, or add or create new limits to our Services at any time.

We believe that you own your data and preserving your access to such data is important. If we discontinue a Service, where reasonably possible, we will give you reasonable advance notice and a chance to get information out of that Service.
Seem reasonable to you?
The only thing you need to remember when using any cloud storage system is that if you don't pay for what you're using, that service is under no obligation to keep your files safe.
Just like you were renting real life storage space. You don't pay, your stuff doesn't stay.