Amazon Prime Now finally lands on web browsers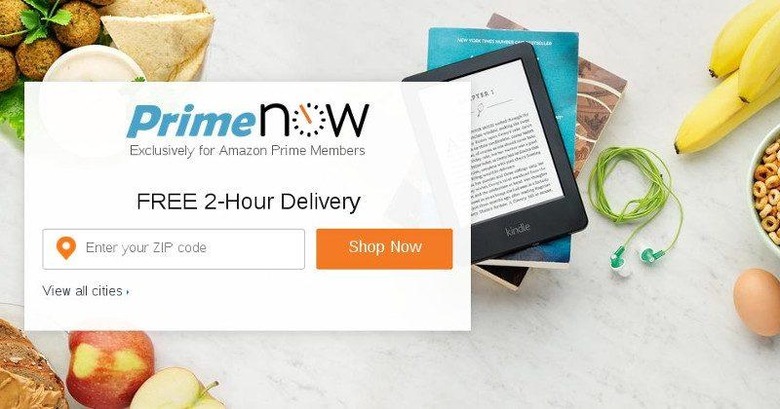 Ever needed some grocery, or maybe even food, delivered to you ASAP? Amazon's Prime Now has been fulfilling those cravings for more than a year now. But if you ever found yourself separate from your smartphone for one reason or another, you're out of luck. Until today, that is. Amazon has at long last given its Prime Now delivery service a home on the Web, allowing diligent Prime subscribers to order what they need from the comfort of their keyboard and mouse.
Amazon's Prime Now express delivery has been one of parts of the Prime promise that others like Google have been trying hard to emulate and defeat. Available only to those who put in the $9.99 a year fee for their Prime subscription, Prime Now delivers groceries and food right at your doorstep. Amazon charges $7.99 for one-hour deliveries but the fee is waived for two-hour deliveries.
Of course, there are limits to what Amazon delivers on such short notice. You naturally don't have access to the retailer's full catalog, but only to what is easily available locally. In some cases, Amazon partners with local grocers and markets. In others, it carries the items themselves. Most of the products include household items, beauty products, health and food, and, sometimes, groceries.
In almost two years, Amazon's Prime Now has grown to occupy more than two dozen cities in the US, which is exponentially more than the likes of Google Express can boast of, try as it might. There is always room for improvement, of course, like a considerable expansion in scope, both geographically and in product offerings. Amusingly, Prime Now is still not accessible from Amazon's main Web page, so you'll have to bookmark it for now.
SOURCE: Amazon Prime Now