Amazon Prime Instant Video service switched on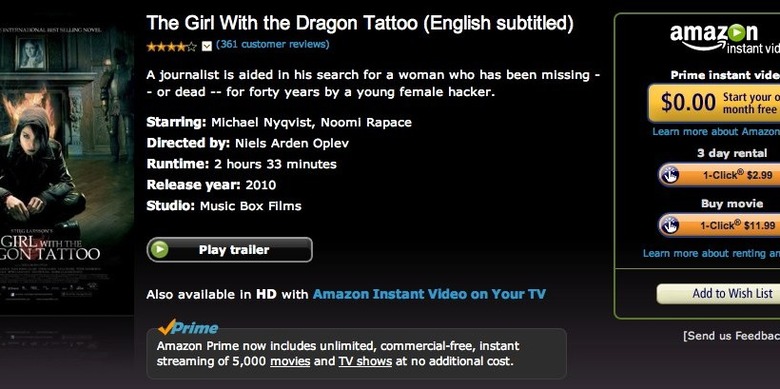 We may receive a commission on purchases made from links.
Amazon has begun offering free streaming content to Amazon Prime members, as was tipped incoming earlier this year. The new service adds a "Prime instant video" button to select streaming movies and TV shows – Amazon reckons around 5,000 titles are available,  - though it looks like you'll still need to rent or buy the digital version the old fashioned way if you want to put it on a mobile device.
Amazon Prime membership is priced at $79 per year, and there's a list of almost 1,700 movie titles you can choose from – including The Girl Who Kicked The Hornet's Nest, Food Inc., and Mysterious Skin – together with 484 TV shows. None have commercials, though you'll obviously need a reasonably good broadband connection in order to watch them.
No word on when – or indeed if – international Amazon Prime members will get similar access. The retailer recently bought Lovefilm, the European streaming/mail-rental service, so we're hoping it will use that acquisition and offer the same deal outside of the US.
[via Engadget]