Amazon ordered to hand over Echo recordings in double murder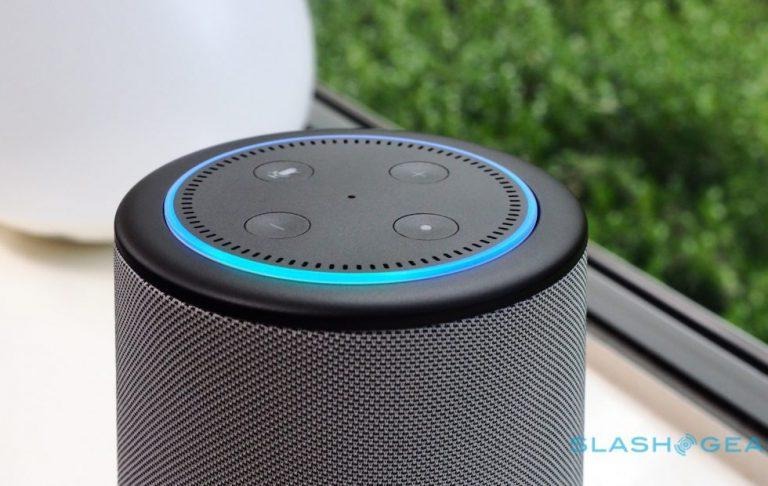 Smart speakers like the Amazon Echo, Google Home speakers, and Apple HomePod are becoming more and more common in houses. But more than just homes for smart assistants, these devices might very well become silent witnesses to crimes. That seems to be the reasoning leading to a ruling in North Hampshire where a judge has ordered Amazon to provide any and all recording made by an Amazon Echo in the home of one of two victims in a double murder case.
On January 29, 2017, Christine Sullivan, 48, and Jenna Pellegrini, 32, were found murdered at Sullivan's home in Farmington, New Hampshire. Both women were stabbed multiple times, their bodies left in the backyard under a tarp. Sullivan's boyfriend, Timothy Verrill, 34, was the primary suspect and was charged with first-degree murder for both deaths. Verrill has pleaded not guilty but authorities believe there exists a crucial piece evidence strong enough to convict him.
That is, if Amazon is going to hand over that evidence. Authorities believed that the Amazon Echo in Sullivan's house might have been privy to the whole incident. Actually, authorities are not sure if it was able to record it. No 911 call was made from it definitely but considering it's easy to trigger Alexa, at which point it would record what the user says and send it off to Amazon's servers for processing, they have a hunch it did.
And therein lies the thorny subject matter of privacy for this new breed of smart devices. It is exactly because of the potentially invasive nature of these devices that companies like Google, Amazon, and Apple have taken great pains to assure users that their privacy is being respected at all time. Although it's unavoidable that a certain amount of one's words will be transmitted to remote servers, those are promised to be encrypted and handled with care.
With a court order, however, it's yet unknown how things will proceed from here. This is perhaps the first time, and definitely won't be the last, when a smart speaker, or rather the company behind it, is being required to hand over what would normally be private data. It will definitely test the waters on how far Amazon will go to protect user data or how far courts and authorities can reach in gathering evidence from smart speakers.