Amazon opens "Transparent" series to everyone for one day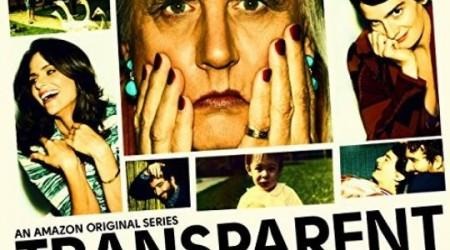 Netflix has dominated public attention when it comes to original series, but competitor Amazon has scored its first big series' win with Transparent, a cleverly named series that touches on some heavy issues through a series of characters including Maura. The series has been available for a little while now on Amazon's own video service, and it has found favor with viewers — so much so that it scored a couple of Golden Globe awards this month. In celebration of that, Amazon is removing that paywall for a single day, allowing anyone to watch the show.
Transparent revolves around Maura, a character played by Jeffrey Tambor. Maura has spent her entire life living as Mort, and now with grown children she has made the decision to embrace her identity and live life as she wants. The series is offered on Amazon Prime Instant Video, limiting it to Amazon customers.
Tomorrow, however, Amazon is going to lift that limitation for Saturday, leaving Transparent open for anyone to watch sans cost. The move appears to be a clever business move, hooking users who might have only become aware of the series during the Golden Globes and thusly encouraging them to jump aboard Amazon's own video offering to continue watching it.
This comes at a time when competition between Amazon, Netflix, and other streaming services is heated and the industry as a whole is facing upheaval. Netflix, for its part, has been pushing out original content series and has even bigger plans for this year, not the least of which are movie aspirations. Amazon, meanwhile, recently released its own movie plans, adding to the industry shift.
Update: Amazon tells us that the free Transparent stream will be available in the US, UK, and Germany.
SOURCE: Amazon