Amazon now selling ViewSonic VB730 Android tablet for $229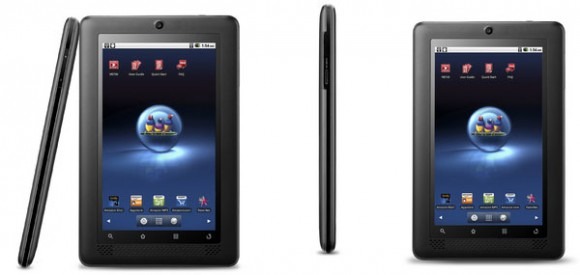 Since Barnes & Noble updated the Nook Color with official support for email and apps, it has been a very appealing Android tablet for entry-level users. Before the official update, geeks were hacking the eReader to turn it into a tablet. With all the tablet capability, the Nook Color was what many turned to for cheap Android love. The Nook Color now has some competition for the dollars of the budget Android tablet shopper with the ViewSonic VB730 shipping now on Amazon.
The little Android tablet has landed at $229, making it $20 cheaper than the Nook Color. The VB730 isn't going to break any performance records in the Android tablet category, but it will have decent performance considering the price tag. The tablet uses a 1GHz Cortex A8 processor and has 8GB of internal flash storage. You will be able to use the tablet as an eReader too.
The little tablet also offers 512MB of RAM, WiFi, Bluetooth, RiteTouch pen tech, a VGA resolution front camera, HDMI output, and a microSD card reader. The operating system for the VB730 is Android 2.2 and the battery promises to last eight hours per charge. Would you rather have the Nook Color or the new VB730 as your budget Android tablet?
[via Android Community]