Amazon Music rolls out Song ID to help with music discovery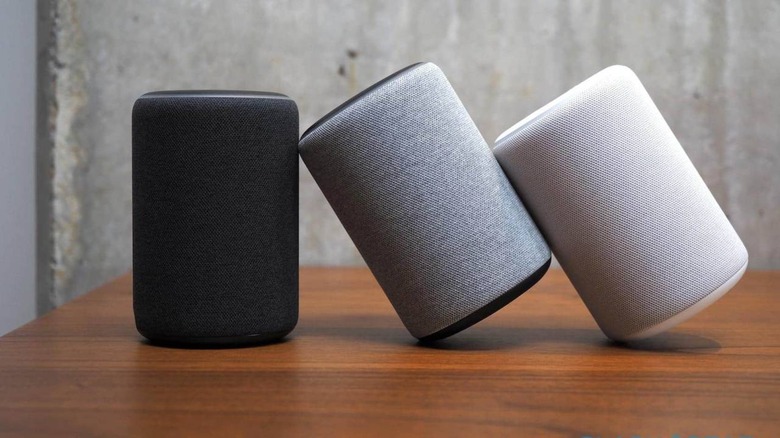 If you've ever been listening to a playlist only to have songs you've never heard before pop up, you definitely aren't alone there. Depending on how you're listening, figuring out the title and artist of a song can be as simple as looking at your phone for more information, asking an AI assistant to tell you what's playing, or when things get particularly dire, heading to Google to search lyrics. Amazon is rolling out new functionality to Amazon Music and Alexa today that will answer the question of what's playing before it even comes up.
Dubbed Song ID, this opt-in feature will have Alexa stating the name and artist of each song when listing to Amazon Music on an Echo device. That's a fairly specific usage scenario, but it makes sense to implement it in this way; when you're listening to Amazon Music on an Echo speaker, song details aren't always quickly accessible.
Amazon says today that Alexa fields "hundreds of thousands of questions per day" from users who are attempting to figure out what they're listing to. Song ID might do something to curb that ridiculous amount of questions each day, so long as users don't mind Alexa interjecting between each song.
Hearing Alexa before the start of each song might be a sticking point for some people, which is precisely why Amazon made this an opt-in feature instead of an opt-out one. Even if you turn Song ID on, you can turn it off at any time by saying "Alexa, turn off Song ID." Alternatively, you can turn it on again by saying "Alexa, turn on Song ID."
Since you can toggle Song ID with voice commands, you can turn it on in specific circumstances – such as when you're diving into a playlist comprised of new music you've never heard before – and keep it off at other times. It sounds like a fairly handy tool, and if you're an Amazon Music subscriber in the US, you can take it for a spin today.