Amazon Mayday Live Video Support Silently Ending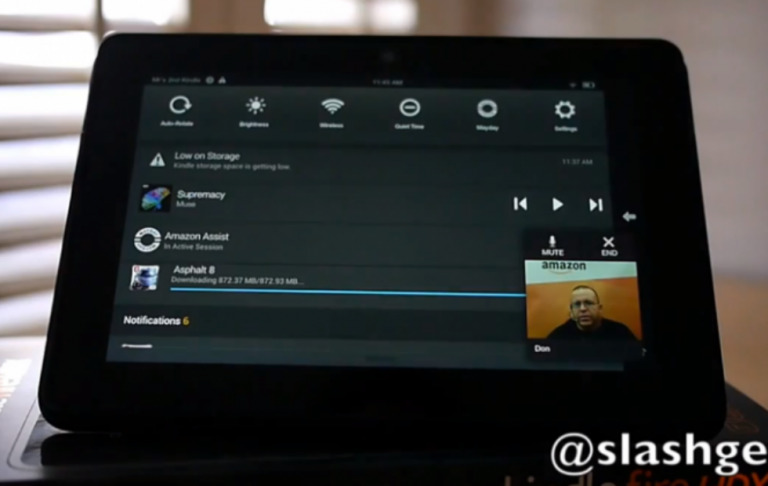 It's probably quite telling when a feature that was launched with much fuss and fanfare is suddenly being retired without even a whisper. Then again, Amazon's Mayday video calling customer support feature has been around for five years, which is a long time for something that may have ended up not being that successful beyond its first year. It may also represent a shift in the company's vision which went away from automated support only to go back to it, this time perhaps with AI involved.
When it launched in 2013, Mayday was both revolutionary and perhaps overly ambitious. While it was, at its core, a screen sharing technology like any other, its defining feature was the Mayday button that quickly got Fire tablet owners in touch with a customer support representative. It made customer relations more personal, immediate, and ultimately more expensive.
It painted Amazon in a sort of Apple-like light, giving customer support a more human touch instead of automating everything. Bezos, who personally launched Mayday, boasted that, less than a year after the feature launched, 3/4 of Fire HDX users were using the Mayday button, whose response time was reduced to a mere 9 seconds instead of just 15. So why silently retire the feature now?
Amazon's official response to GeekWire simply stated that Mayday was a feature only made available on old devices that are no longer supported, which might not actually make technical sense. Then again, after its initial year, Mayday hasn't exactly been making headlines anyway. It's probably not too much of a stretch to presume that the costs of maintaining the service was just too high with very little ROI.
That said, the technology behind Mayday isn't completely going away. Amazon implies that Amazon support reps, with your permission, can still share your screen to draw on it and talk you through troubleshooting. You just won't be able to push a button to call for help. Amazon may also be working to eventually introduce Alexa as your on-call troubleshooter, removing the need to even call customer support.