Amazon Lockers now support returns and deliveries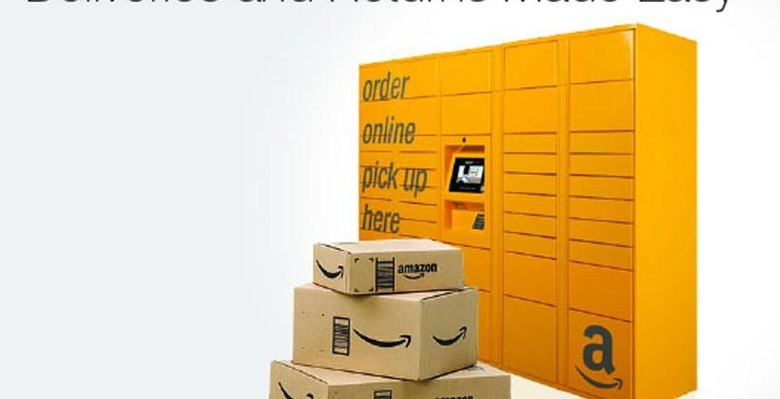 Amazon has been placing its Lockers delivery service into locations around the country to cater to folks that don't want packages delivered to their home or office. There are all sorts of reasons why delivering to home or office won't work for some people, one of those reasons is fear of theft. One thing that the Amazon Lockers didn't allow when the service launched was returns of items to the same location they picked up from if they didn't like the product.
That has now changed with Amazon announcing that shoppers can now pick up and return items from any Locker location. This is Amazon's latest move to help customers have easy returns, something very common in the online shopping world. Some estimates peg the return rate for online purchases at 1/3. Being able to return at the Locker you pick up from is a big deal for consumers since it makes for easy returns and you don't have to call to set up a package pickup with a delivery service or find a drop off location.
The return service with Amazon Lockers works in much the same way as the delivery service. Amazon will send the user a code to open a specific locker door giving the shopper a couple days to get to the locker and drop the package off. Return costs at the Locker are said to be the same as they are at a normal drop off location. With the carrier will be at the Lockers to drop packages off, presumably Amazon will see a decrease in return shipping costs since the same delivery person can pick up returns as well.
Return packages have to be no larger than one cubic foot to fit in the Lockers. Amazon set up a deal with Staples in 2012 to put Lockers into their retail locations. Staples killed that partnership about a year later saying that it field to meet the criteria it had set up with Amazon. RadioShack has also ended its Amazon Locker partnership.
SOURCE: WSJ