Amazon Launchpad adds dedicated Kickstarter category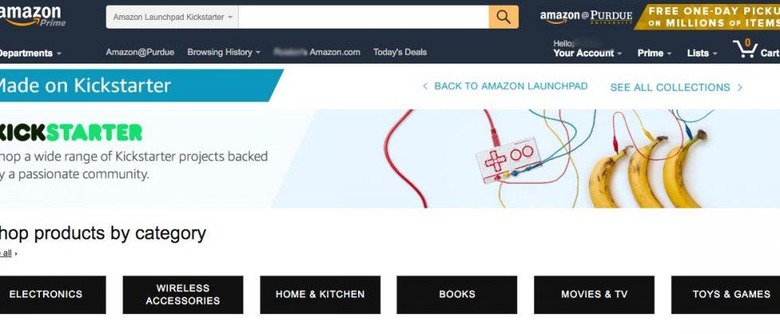 We may receive a commission on purchases made from links.
Amazon Launchpad has added a new category specifically for successful Kickstarter products, making it easier to find crowdfunded gizmos and gadgets that were successfully brought to market. The products themselves aren't necessarily new to Amazon — launchpad is the destination where you find such items — but this tweak makes it easier to find Kickstarter-funded items specifically.
Amazon is calling this new category the Kickstarter Collection, which is currently home to more than 300 products now available to purchase by the general public. The collection is further broken down into specific product types, such as Toys & Games, Home & Kitchen, Electronics, and more. If a Kickstarter project caught your eye years ago, check out the collection to see if it is now available to buy.
Some examples of startups currently offering products on the Amazon Kickstarter Collection include Piper, Zivix, Prynt, and MudWatt. Products include the Prynt Case, jamstik+ Portable SmartGuitar, and the Piper Computer Kit.
Amazon Vice President Jim Adkins said:
At Amazon, we work hard to offer the widest possible selection of products so that customers can find anything and everything they might want to buy online. Working with Kickstarter is a great way for us to hear directly from customers what products they care about, since they truly hold the power to bring these products to life.