Amazon launches Vine.com shopping site for environmental activists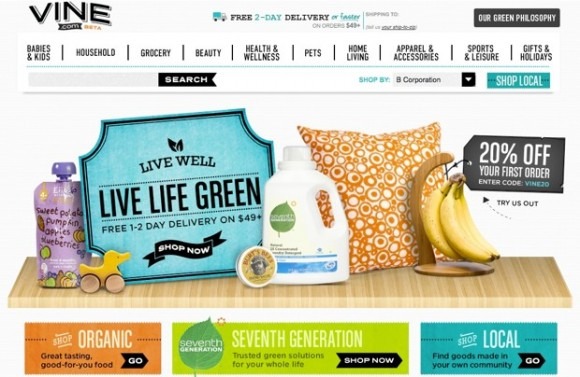 If you love Amazon (especially their free two-day shipping for Prime members) and are environmentally friendly, Amazon has launched a website just for you. Vine.com is a shopping site that only sells organic and environmental-friendly products. The site sells all sorts of fun stuff, from organic groceries all the way to all-natural skin care products.
Vine.com sells pretty much anything, as long as its all-natural, organic, or environmentally friendly in some way. This means that in order for an item to show up on Vine's website, it must fall into at least one of these categories: ability to remove toxins, energy-efficient, natural, organic, powered by renewable energy, reusable, made of sustainable materials or water-efficient.
The site's frontman, Josh Dorfman, says that Vine "is a site that is not necessarily about saving the planet, though we feel the products are useful in that regard." We know he's being slightly modest, but he raises a good point. He mentions that "if you care about raising safe and healthy kids, and you feel green products without chemicals can help along the way, we've figured out ways to help you do that."
Vine.com is a part of Quidsi, which is a company that Amazon has owned since 2010. They run other websites like Diapers.com, Wag.com, and YoYo.com. And like Amazon, customers will have a shot at free two-day shipping, thanks to the robots that pack boxes in the warehouse within minutes of receiving an online order.
[via Bits]