Amazon Launches Mac Download Store, Targeting Apple Mac App Store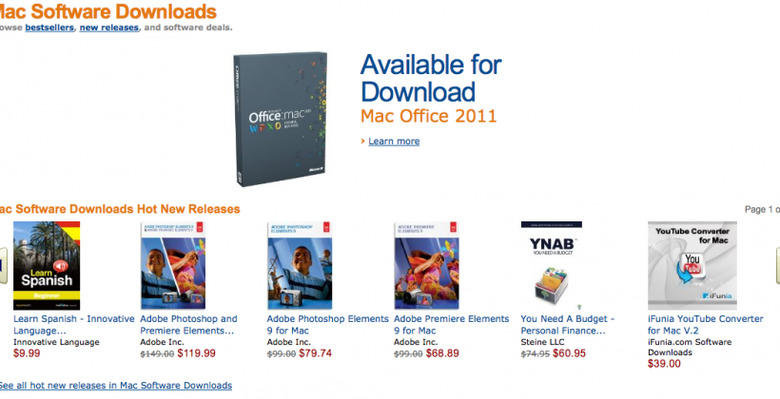 We may receive a commission on purchases made from links.
Amazon has just opened the doors for its new Mac Download Store, which is in direct competition with Apple's own Mac App Store. Amazon has been going after Apple on several fronts lately, including the iTunes assault with $0.69 chart toppers to the recent $0.99 Lady Gaga album. In similar fashion, the new Mac Download Store will attempt to do everything the Mac App Store does, but better.
Amazon will be offering top-tier offerings from Microsoft and Adobe such as Office for Mac 2011 and Photoshop Elements 9. Amazon's Mac Download Store will also have more current game offerings than what's available on Apple's Mac App Store, where games tend to be much older in order to be compatible with a wider range of Mac computers.
Buying from Amazon's Mac Download Store is done completely through the web browser, and any title you purchase is available for unlimited re-download and installation via Amazon's Games and Software Library. It seems Amazon is working towards being the central marketplace for apps of all platforms, both iOS and Android. But they're ambitions certainly don't stop there, with two upcoming Android tablets rumored to be in the works.
You can check out the new Mac Download Store here.