Amazon launches Black Friday Deals Store, Prime Day users wary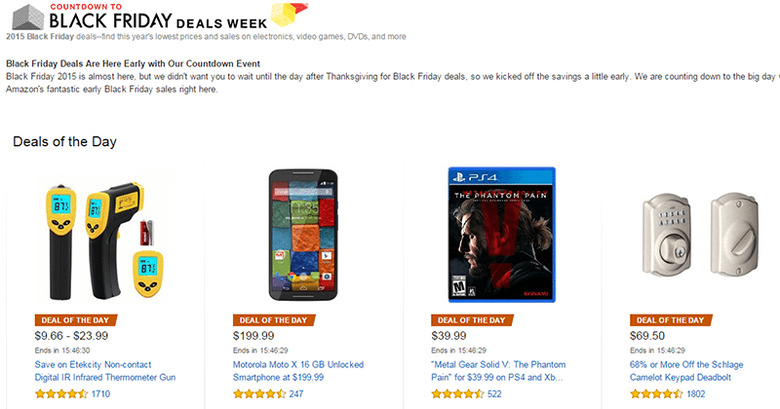 We may receive a commission on purchases made from links.
Over the summer, Amazon created a lot of hype surrounding their newly-created shopping holiday, dubbed "Prime Day." They promised "more deals than Black Friday." Well, while it's possible that they might have been technically correct, shoppers didn't seem to think that there was anything worth celebrating. However, the real Black Friday is around the corner, and Amazon is changing up the game this year.
Today, Amazon launched their new Black Friday Store, which will feature holiday deals all the way up until December 22nd. What's interesting is that they have promised that Prime customers will have access to more than 30,000 Lightning Deals up to 30 minutes earlier than non-Prime shoppers. While that may be good news for those with a Prime account, those without will likely miss out on many of those deals, as a result. The company did say that there would still be tens of thousands of deals that all customers would have access to.
In addition to all of the deals, Amazon has also published their Electronics Holiday Gift Guide and Gift Finder Tool. These should help out those who aren't quite sure what to get their friends and loved ones this year.
It's obvious that a large portion of this is an attempt to get more people to subscribe to their Amazon Prime service. Personally, I've had one for years. But they'll need far better deals this time around, if they don't want to see another Prime Day fiasco.
Source: Amazon Black Friday Deals