Amazon launches Anime Strike monthly subscription channel for Prime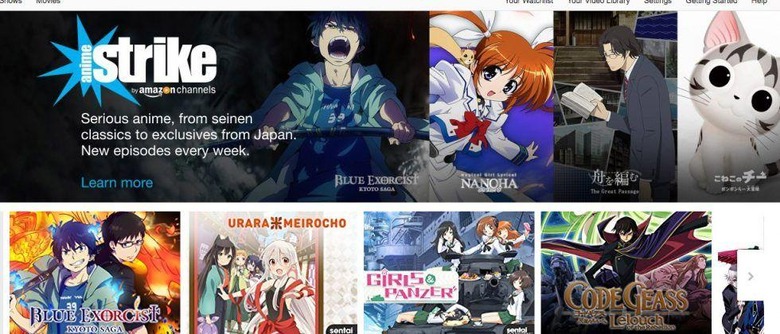 We may receive a commission on purchases made from links.
Amazon has launched another channel for on-demand video content, this one called Anime Strike. This channel, like ones before it, give Prime customers access to a specific category of shows (anime, in this case) that can be watched whenever they'd like. The channel provides access to more than 1,000 episodes across many anime series of both the current and classic varieties.
An Amazon channel, in this case, isn't like a traditional cable channel, but is rather just a category in which on-demand streaming content is available and sorted into sub-categories. A look at the channel shows many Japanese animated series and movies, including Vivid Strike, Parasyte, Akame Ga Kill, Blue Exorcist, Urara Meirocho, Soul Eater, Paprika, Streamboy, Black Bullet, and more.
You can access this Anime Strike channel if you're in the United States, have a Prime account, and subscribe to the channel for $4.99/month. If you're not sure whether you'll like it, you can also get a seven-day trial. There are currently dozens of Amazon Channels.
This is the company's first branded video channel, but it won't be the last. According to Variety, Amazon plans to launch more branded SVOD channels in the future, though we don't yet know what they're be comprised of. If anime's not your thing, there are also channels for HBO, Showtime, Starz, Cinemax, Acorn TV, PBS Kids, True Crime Files, and many more.