Amazon launches Android Lollipop-based Fire OS 5 for developer preview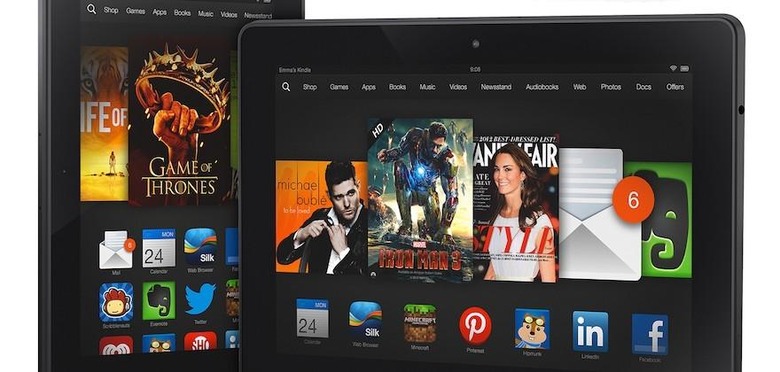 Amazon devices such as the Fire phone and Fire HD tablets may finally be getting Android Lollipop in the near future, or rather, the Fire OS-skinned version of Lollipop. While most flagship Android devices have had the option to install Lollipop for many months now, Amazon's Fire OS is currently still based on Android version 4.4. This may be hardly noticeable to users, as Fire OS is actually much more than a simple re-skin of Android.
Either way, the Lollipop-based Fire OS version 5 is on its way, and now developers can get their hands on it. A developer preview edition is now available for download from Amazon's site. The main purpose of the software is let developers test how their app will run on a Fire HD 6 and 7 tablet with Fire OS 5. There's no firm release date at this point, but Amazon says it will be ready sometime later this year.
The company has also made it easier for app developers to test their creations through its Developer Portal homepage. This lets them skip the downloading and installing of Fire OS 5 onto a device, and instead tell them if their apps will be compatible or not.
Should you need a new Fire device to test on, or if you're new to developing for Fire OS, Amazon is also offering a promotion that has $50 off the Fire HD 7 tablet, with a purchase limit of two.
SOURCE Amazon