Amazon Kindle turns 5 today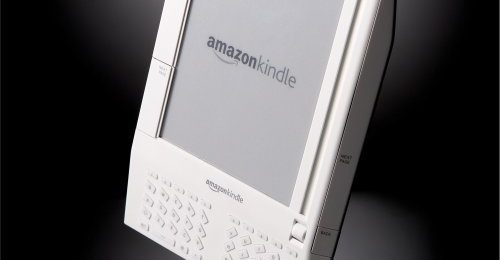 If you can believe it, it was five years ago today when Amazon launched their first Kindle ereader to the public. Granted, it was a little chunky and covered in all sorts of buttons, but it introduced a new way of reading to the world, and since then, many companies have joined in on the fun to get their slice of the ereader market.
For the past five years, the Kindle has been a staple in the book industry, and each year Amazon has improved on the device to make it better and easier to use for consumers. Putting Amazon's latest Kindle, the Kindle Paperwhite, next to the original Kindle side-by-side makes you shake your head at the strides that Amazon has made to the ereader throughout the past five years.
The first-ever Kindle featured an 800x600 e-ink display and had 250MB of internal storage, with the option to expand storage with a microSD card (the only Kindle that had a memory card slot). The device sold for $399 and ended up selling out within the first few hours of launch. It wasn't until April 2008 when stock of the ereader was replenished.
Since then, Amazon has slowly been slimming down its Kindle ereaders and even adding touchscreens in order to eliminate all the buttons for a sleeker design. Last year was the first time Amazon introduced a touchscreen on a Kindle device, called the Kindle Touch. It came with 4GB of storage and retailed for as low as $99.