Amazon Kindle Owner's Lending Library offers 5,000 borrowable books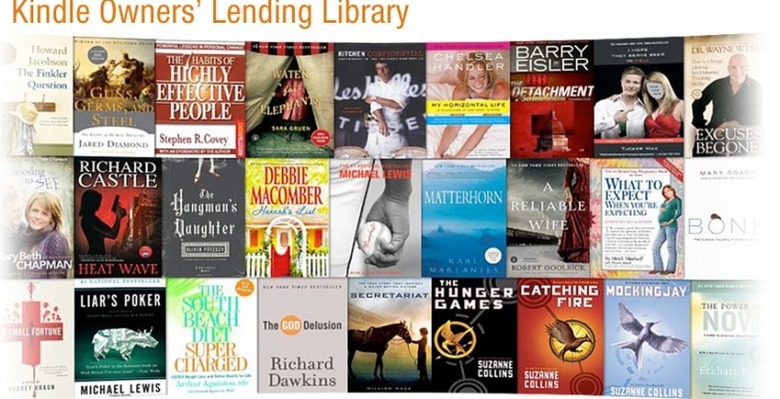 We may receive a commission on purchases made from links.
Those who thought ebooks would kill libraries obviously didn't plan ahead to when Amazon replaced their friendly local librarian with a digital repository of borrowable books; the online retailer has launched the Kindle Owner's Lending Library, giving Prime-subscribing Kindle users a chance to borrow certain titles rather than buy them. Over 5,000 titles are currently on offer under the scheme, though it seems Amazon is yet to entirely convince publishers that it's a good idea.
Titles that support borrowing under the scheme will have a new option in their listings – either on the Amazon site, its mobile apps, or on dedicated Kindle hardware – to "Borrow for Free". Tapping that will download the ebook, with no limit on how long you can keep hold of it. However, readers can only have a single borrowed book on the go at any one time.
Highlights, annotations and bookmarking is all supported, with that data left behind when you return the book; if you subsequently borrow it again – or indeed purchase it – they should all show up in the correct place. Prime membership is $79 per year.
As for publishers, not all seem to be fully onboard with the concept at this stage. Amazon has agreed set fees for most of the 5,000 titles, the company says, but for others it's swallowing a fee each time the ebook is borrowed:
"Titles in the Kindle Owners' Lending Library come from a range of publishers under a variety of terms. For the vast majority of titles, Amazon has reached agreement with publishers to include titles for a fixed fee. In some cases, Amazon is purchasing a title each time it is borrowed by a reader under standard wholesale terms as a no-risk trial to demonstrate to publishers the incremental growth and revenue opportunity that this new service presents" Amazon