Amazon Kindle lands at Carphone Warehouse and Best Buy UK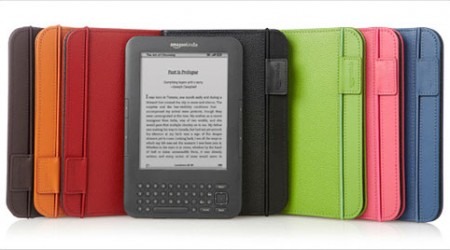 If you are a fan of reading and are looking to get your hands on the Amazon Kindle in the UK without having to wait for the eReader to ship from Amazon you can get it at two new retail locations. The latest Amazon Kindle hit Best Buy and Carphone Warehouse in the UK on March 11. It is in all UK Best Buy locations and in 400 different Carphone Warehouse stores across the country.
This is the new third generation Kindle with the 6-inch screen with Pearl E ink technology inside. The screen is designed with no backlight so you can read it in bright rooms with no glare. The screen tech lets the battery last longer as well.
The device will be in the stores in WiFi only and in 3G versions. The onboard storage is enough for about 3,500 books and more than 550,000 titles are available from the Kindle Store. The Kindle sells for £111 at both chains. Gordon Willoughby, European Director of Kindle said, "We are pleased to be working with The Carphone Warehouse and Best Buy to offer the Kindle devices in store. The reach and appeal of both these first in class retailers combined with the excellent level of personalised service provided by its people gives customers a great new place to discover Kindle and Kindle 3G."