Amazon Kindle kiosk tests physical retail presence for online giant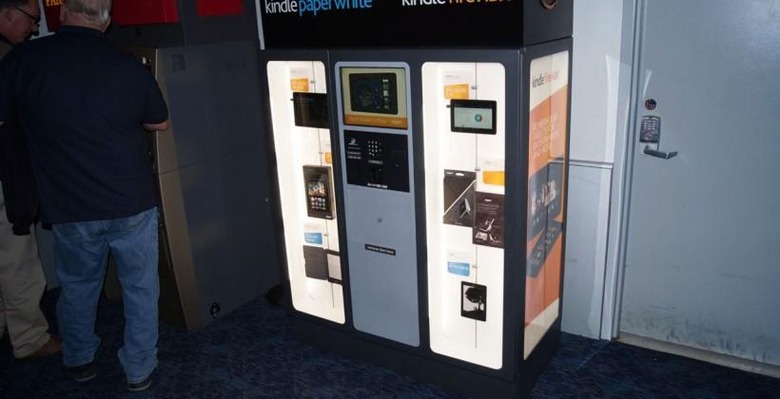 The primary way that Amazon sells its products, like the Kindle tablets and eReaders, is via its massively popular website. You can buy those Amazon Kindle products in a number of retail locations via Amazon retail partners. Amazon is trying another method of selling its items via its own retail presence.
This retail presence isn't a pop up store or a kiosk in the mall, rather it is via a vending machine in airports and some malls around the country. The vending machines have a selection of Amazon gadgets and accessories inside and were in some mall pop up stores during the holidays according to reports.
You can purchase things like the Kindle Fire HDX tablet, Kindle paperwhite digital reader and more. You can also get accessories like the PowerFast adapter to replace one you may have lost in your travels. These vending machines sell items at a wide range of prices.
The Fire HDX tablet is said to sell for $379 with the PowerFast adapter only costing $20. The rollout of these vending machines started in November. One of these machines reportedly tuned up in the Las Vegas McCarran International Airport just in time for CES.
SOURCE: Geekwire