Amazon introduces Kindle app for Windows 8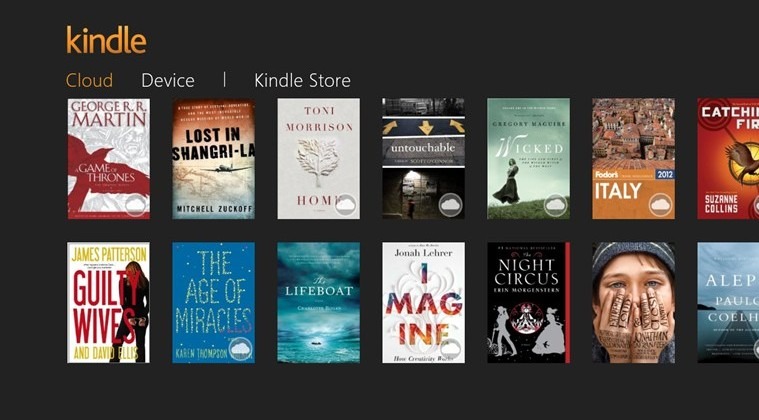 Tomorrow is the day that Windows 8 finally arrives, so it isn't any surprise that we're seeing companies push their apps for the new OS out the door today. Amazon is one of these companies, today launching a new Kindle for Windows 8 app. Kindle on Windows 8 appears to be mostly the same as Kindle on any other device, but there are a few changes that might be worthy of your attention.
Naturally, the Kindle app for Windows 8 emulates the tile-based theme of the OS, displaying all of the books you have in clean layout. You can pin individual Kindle books to your start screen, meaning that you can have quick access without having to go through the Kindle app first. Kindle fanatics can also you use Windows 8's search function to find books in their library or in the Kindle store, which should prove to be quite handy considering how nice Windows 8 search is.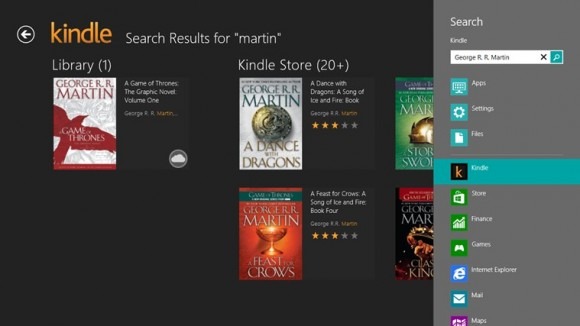 Of course, all of your purchased books will sync across all your devices, so you'll be able to download purchased books to your Windows 8 device the first time you log in. The Kindle Windows 8 app also comes equipped with Whispersync, so your books will sync to your last page read on all of your devices. Other than all of that, you've got the typical Kindle functions at your disposal, including the ability to highlight passages and add your own notes.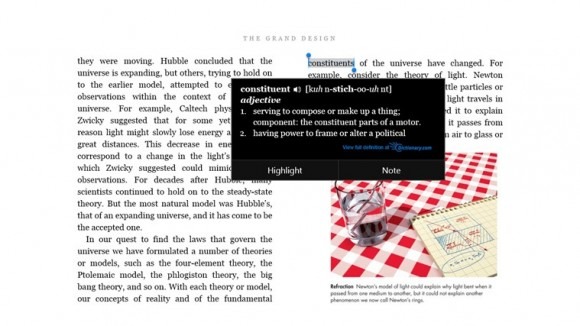 The Kindle app is free on Windows 8, as it is everywhere else, and it's available now on the Windows 8 Store. Naturally, most of us won't be able to download it until Windows 8 is released, but the launch of Windows 8 is now less than 12 hours away. Will you be downloading Amazon's Kindle app once you have Windows 8 installed?
[via Windows 8 Store]