Amazon HD streaming coming to TiVo?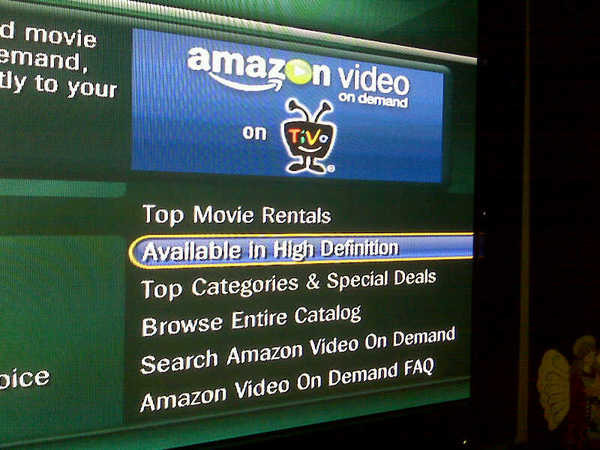 A prematurely added menu item seems to have confirmed that Amazon will be offering high-definition content on TiVo.  The new option – which has appeared in the normal Amazon Video On Demand menu – currently does nothing when selected, but presumably it will soon offer a list of titles that can be streamed in HD.
Amazon's On Demand service has been available to TiVo users since July 2007, with streaming content from the retailers "Unbox" service.  Up until now, however, there's only been standard-definition movies on offer.
It's uncertain how long download times will be for high-definition content, with the extra data involved.  Also unknown is Amazon's pricing for the new HD movies.  However the appearance of the menu option suggests that we'll find out those answers sooner rather than later.
[via Engadget]