Amazon has an open educational platform in the works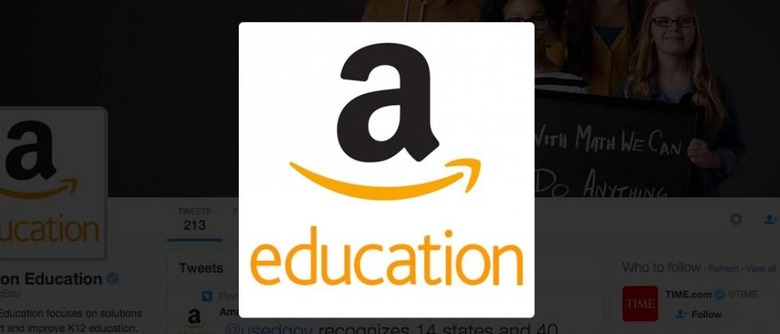 Amazon has plans to launch a "free and unlimited" online learning materials portal for educators, though it is staying quiet about the details at this point. A new waiting list has cropped up on the company's website offering a waiting list through which educators can sign up for more information (which hasn't yet been released). If everything goes as expected, this platform will operate as some sort of open educational resources (OCR) destination.
The online "Amazon Education" waiting list spells out a brief summary of the eventual service, saying:
The future of education is open. Someday soon, educators everywhere will have free and unlimited access to first-class course materials from a revolutionary platform. Get on the wait list to be notified when the platform is available for all schools and classrooms!
According to TechCrunch, this platform will likely include an interface similar to the regular Amazon website everyone's familiar with, and will have some type of rating system (likely educators rating the quality of educational materials available). All of this itself could ultimately turn out to be the platform called Amazon Inspire, which the company recently detailed at an educational conference.
Inspire, at least based on what is known at this point, appears to be a platform in which educators publish learning materials for others to use. Some schools are reportedly using the service as part of a beta, and through it schools could upload their entire library of content. The project will be going live in the next couple of months.
The Amazon Education project, whatever it ends up being, will likely integrate well with the company's own Kindle tablets and ereaders, but those kind of details are scant at this point.
This wouldn't be Amazon's first foray into education, of course — Amazon Education has been up and running for a while, and includes in part the company's 2013 acquisition of TenMarks, an online math company. In fact, TenMarks' co-founder Andrew Joseph is now Amazon Education's Vice President of Strategic Relations, and he was the one to recently detail Amazon Inspire.
Amazon has declined commenting on the educational project.
SOURCE: TechCrunch