Amazon Fresh grocery delivery will close in many places this month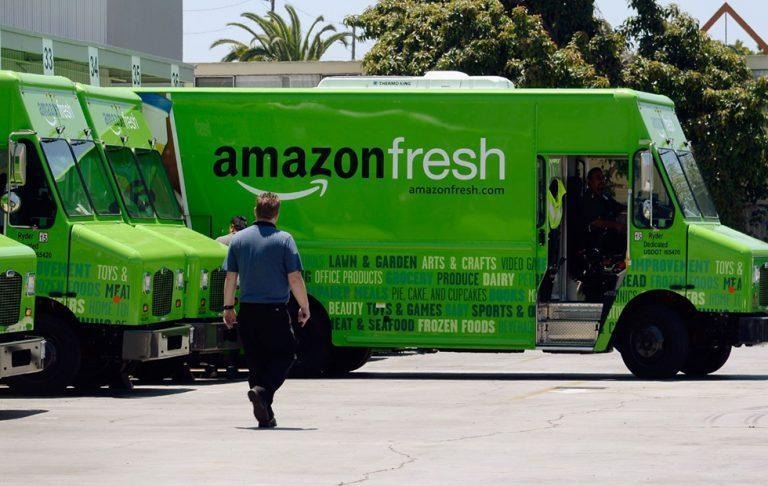 Amazon is shutting down its Fresh grocery delivery service in many neighborhoods, according to emails going out to customers, and it's not limited to just small cities. Amazon Fresh users across several states have received emails notifying them that starting later this month, grocery delivery serivce will no longer be available to their location. This doesn't mean the Amazon service is going away entirely, though, as others in larger regions haven't received the same notification.
It is unclear the extent of the closures, nor the reasons for them. Amazon recently completed its acquisition of the grocery store chain Whole Foods, and some speculated that these stores would serve as mini warehouses of sorts from which Fresh deliveries could be expanded into additional markets. However, Amazon has instead decided to shave down its delivery footprint, eliminating neighborhoods in states like California, New Jersey, Maryland, and more.
Amazon confirmed the closures to Recode, though apparently only saying that they were happening in some places in three states. Major metro regions like NYC, Los Angeles, Chicago, and Boston will continue receiving deliveries, though people in smaller neighborhoods in these cities say they've received a shut down email, too.
While it was stated officially that the closure isn't due to the Whole Foods acquisition, no information about why it is happening was provided. It is possible that demand in these places hasn't been as extensive as the company had hoped, or there could be unstated issues in acquiring the fresh foods. Of course, the reason could be something else entirely, such as an inability to make the expanded deliveries work from an economic standpoint.
While fresh grocery delivery is a welcomed new option, consumers are largely used to going to the store to get items like eggs, meat, and cheese. Having someone else select these items may feel strange to some consumers; others may choose to still buy these options from a store for budgetary reasons. Others opt for delivery services like Fresh, which saves time that would otherwise be spent going to a store. The $15/month subscription fee to use the service may have made it unattractive to some, however.