Amazon FreeTime Unlimited Subscription Adds Audiobooks For Kids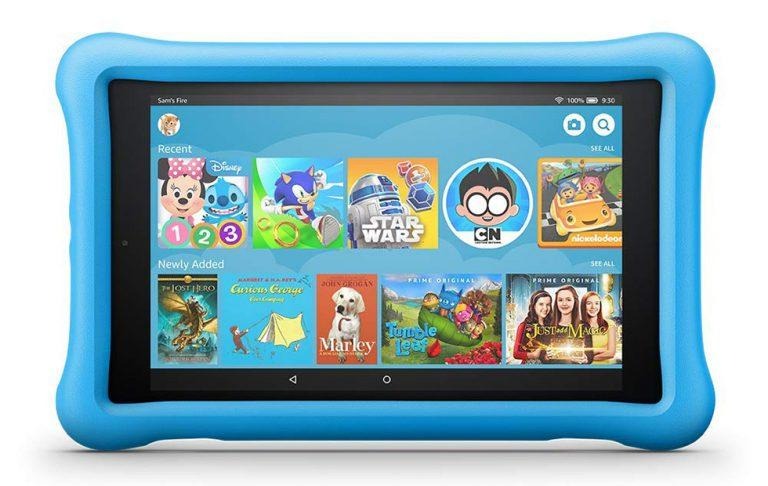 We may receive a commission on purchases made from links.
Amazon's monthly FreeTime subscription for kids content has added support for audiobooks. The additional support provides access to kid-friendly audiobooks, adding it to the existing games, video content, books, and apps. The audiobooks are accessible through Amazon's Kindle Fire tablets, as well as Android and iOS devices.
Amazon offers Kindle Fire tablets for kids, which have a durable design, parental controls, a kid-friendly Internet browser, and more. FreeTime Unlimited is an optional subscription starting at $2.99/month that provides these kids with access to content tailored for them.
Users can access books, TV shows, movies, games, and educational apps intended for children. Amazon says there are thousands of pieces of content available to young users, all of it provided with unlimited access during the subscription period.
The content is split up into three age groups: ages 3 to 5, ages 6 to 9, and ages 9 to 12. Content comes from a variety of sources, including Nickelodeon, Disney, Cartoon Network, PBS Kids, and more. Parents have the ability to personalize the experience via parental controls, including limiting screen time, creating educational goals, and more.
A software update will deliver the new audiobook content to FreeTime Unlimited users, according to Amazon. More than 1,000 audiobooks will be available via Audible, the company's audiobook service; adult content is available for older users who sign up for a regular Audible subscription or purchase content individually.