Amazon Flex follows Uber's lead, seeks delivery drivers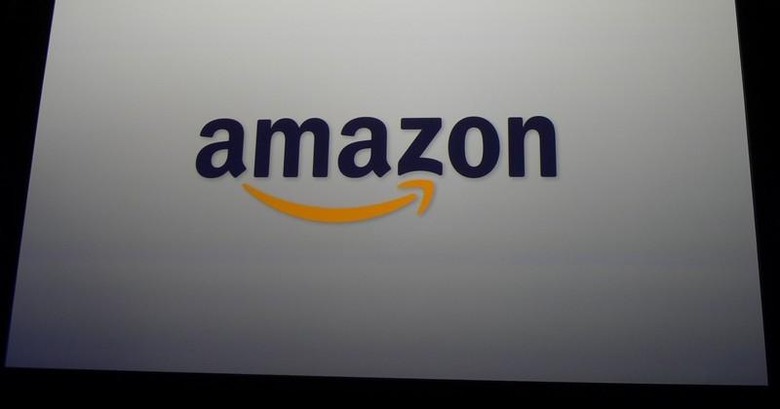 Amazon has been working on various delivery services, but none of them are available on a large scale basis yet. More widespread availability could be coming soon, though, as Amazon has decided to follow in the footsteps of several startups and enter the so-called "gig economy" with its new Amazon Flex service. A new job listing for Amazon Flex has surfaced on the company's website seeking drivers who will deliver packages using their own cars.
According to the website, Amazon Flex drivers will be paid $18 to $25 an hour to deliver packages for Amazon using their own smartphone and car. The service, much like Uber, promises that drivers will be their own boss and set their own schedules, working as often or as little as they'd like. Judging by the picture, it seems they'll be provided with a "Prime" jacket to wear.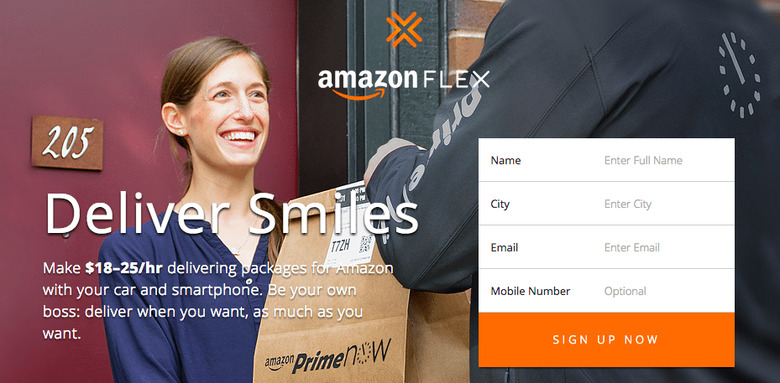 The service has first arrived for Seattle, where drivers are being actively solicited. The website says that Amazon Flex will be coming soon to Portland, Chicago, Indianapolis, Atlanta, Austin, Dallas, Miami, Manhattan, and Baltimore, as well.
Only drivers are being sought — no foot deliveries or bikes, though Amazon says it may offer those options in the future. Right now the service will have drivers deliver Amazon Prime Now packages to buyers, and could be expanded to include other Amazon services. You'll need your own car, need to be at least 21 years old, and you'll need to pass a background check. An Android app will be provided to drivers.
Interestingly enough, Amazon has decided to further toe the line dividing employees from contract workers by saying they'll choose from "blocks of time" to work that are, essentially, shifts ranging from 2 to 8 hours in length. Drivers will also be able to set availability times for up to 12 hours a day. Unlike employees, though, the drivers will choose when they want to work — if you don't want to work a week, simply don't.
SOURCE: The Guardian