Amazon Fire TV update introduces a "cinematic" on-screen UI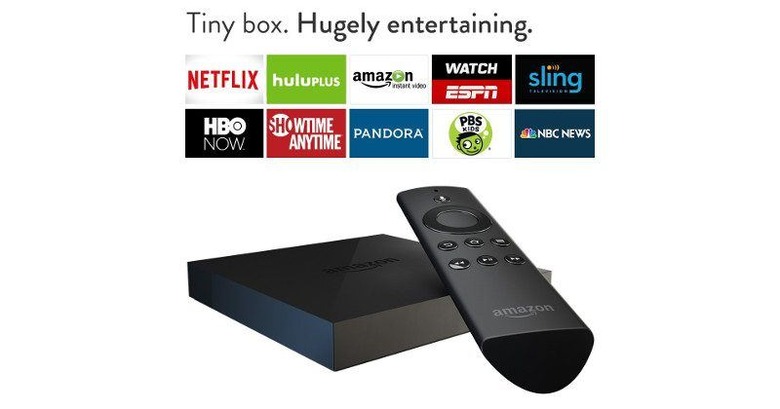 Amazon doesn't seem to be that interested in putting out a brand new Fire TV device to capitalize on the holiday season. That can be interpreted as a loss of confidence in the product line or, conversely, too much confidence. The latter seems to be the case with a new update rolling out for free for its more current Fire TV devices, giving the presentation a bit of a refresh and offering something for the hearing impaired. It's as if Amazon is proudly saying that the Fire TV doesn't need a hardware upgrade just yet.
So what's exactly new in this update? To be honest, the biggest new feature is the on-screen interface, which has been redesigned for faster access to content. Considering it is the interface you will always see while using the Fire TV (except when you're actually watching a video), that is indeed an important change.
Amazon says that the on-screen experience is now more "cinematic". What it really means is that it has made finding videos, photos, and music a lot easier. Aside from a universal search that traverses 90 different apps and channels, the new UI puts your favorites within easy reach. It even makes suggestions on what to watch next, in case you're at a loss for that. And if that weren't enough, a new Your Apps & Games row lets you rearrange the apps just the way you like them.
Fire TV now also pre-installs Amazon Music, Photos, and FreeTime, so you won't have to go through the process yourself. A bit surprising it took them that long. But since they're now easy to get to, it might be too easy for kids as well. Amazon recommends turning on the PIN Protect App Launches to prevent unwanted IAP charges. And last, but definitely not least, especially for those with hearing impairments, the Fire TV will voice out details about a selected item when you pause for a short while.
The new Fire TV features are only available for the 2nd gen Fire TV and the Fire TV Stick with Alexa Voice Remote. Those with older models might indeed have to go out and buy a newer model.