Amazon Fire TV Cube Blends New With Old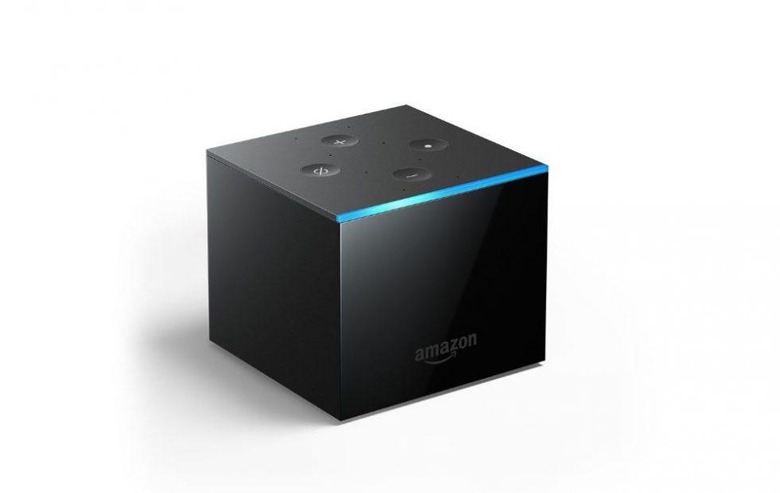 We may receive a commission on purchases made from links.
Amazon is debuting a new Alexa-based streaming box today, but this one is a bit more capable than the rest of the company's lineup. Dubbed the Fire TV Cube, this new product will still let you stream content to your TV in 4K while controlling playback with your voice. Where it stands out from Amazon's other Fire-branded products, however, is in its ability to control your TV and other set-top devices, such as cable boxes and sound bars, directly.
It does this by using multi-directional infrared sensors, cloud-based capabilities, and HDMI CEC. The result is that instead of just using voice commands to navigate content and menus, you can use them for pretty much everything involving your home entertainment set up, whether that's turning your TV on and off, changing the channel, adjusting the volume, or switching between different inputs.
Far-field voice recognition paired with beamforming tech means that you can use Alexa to control your devices from across the room, even if the Fire TV Cube is sitting near your TV's speakers. The Fire TV Cube will be compatible with set-top boxes from providers like Comcast, DISH, and DIRECTV at launch, with Amazon saying that it'll cover more than 90% of cable subscribers in the US out of the box.
In addition to working with your cable subscription, the Fire TV Box will also allow you to navigate apps from many content providers via voice commands. The list Amazon shared today is rather long, and it includes services like Netflix, ESPN, FOX NOW, CBS All Access, and Showtime. Obviously, this is par for the course for most Alexa-based streaming devices – the real star is the fact that you can control your home entertainment hardware with this box.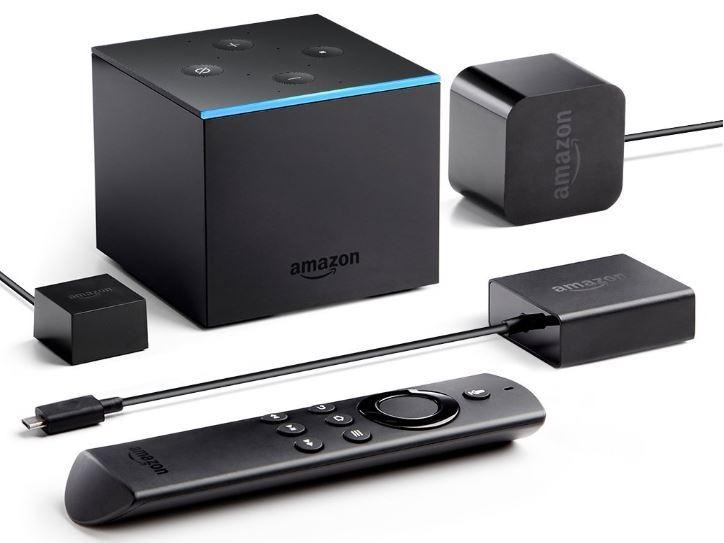 Getting the content you want up on your TV screen seems pretty simple as well. For instance, you can simply say something like "Alexa, play Billions on Showtime" to have the Fire TV Cube power up your TV and soundbar, open the Showtime app, and pick up playback where you left off. The same ease-of-use in voice commands applies to finding content on your cable channels as well – you can tell Alexa to "tune to NBC" or change to a specific channel, and she'll handle the rest.
Those infrared sensors mean that you can use the components of your home entertainment system independently of the rest, doing things like playing music through your soundbar while leaving the TV off. Finally, it sounds like the Fire TV Cube will come with all of the additional functionality of a standard Echo device, so this little box should be quite the capable machine.
The Fire TV Cube goes up for pre-order today and begins shipping out June 21. Its standard price $119.99, but Prime members who pre-order today (June 7) or tomorrow (June 8) will save $30, bringing total cost down to $89.99. While pre-orders don't seem to be live just yet, they should be available shortly over at Amazon.
SlashGear uses Amazon affiliate links, and if you buy something we may get a small share of the sale.