Amazon Fire tablets get Alexa with latest update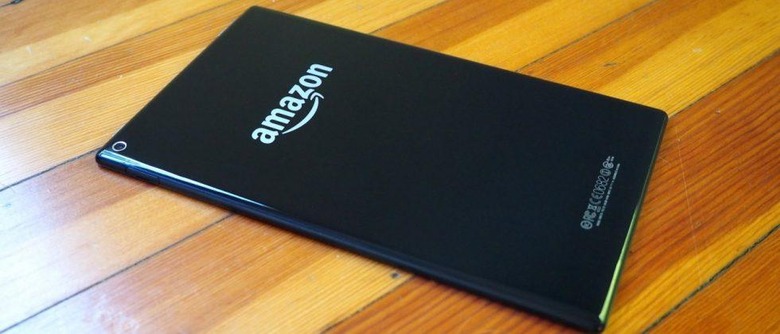 Amazon is rolling out Alexa voice services on Fire tablets via a new software update. The update is making its way to last year's Fire HD 8, Fire HD 10, and regular Fire tablets, as well as this year's Fire HD 8 offering. Once it makes its way to your own Fire tablet, you'll be able to use Alexa by pressing the on-screen home button. There's also support for linking your Echo and tablet together.Fire HD 10 Review – Only Amazon addicts need apply
It's great news for Fire tablet owners who were promised Alexa support in the recent past. It is a bit disappointing that you have to tap a button to summon her, however, rather than just saying her name as you would with one of the Echo devices. Still, it's a step up and helps keep the tablets at pace with competing Apple and Google products.
If you do have either the Amazon Echo or Echo Dot device, you can link your Fire tablet to it and have things pop up on the screen automatically based on what the Echo's doing. So, for example, you can ask Alexa a question via Echo and have the answer provided both on your tablet's display and audibly via the speaker. That's pretty nifty, but assumes both devices are on the same WiFi network.
This Fire tablets update follows a recent update to the Fire TV user interface, one that brings a more attractive design, previews of content, easier means by which to find videos you've purchased, and much more. We've got all the details on that, as well as a bunch of screenshots, for you here. Check out the timeline below for more Fire news!
SOURCE: CNET