Amazon Fire Phone iFixit teardown: expect difficult repairs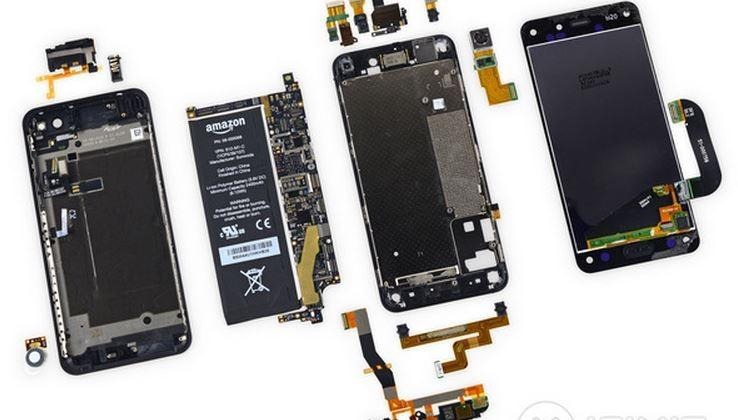 Amazon's Fire Phone is a lot of things, but easy to repair isn't one of them. So say the folks at iFixit, who have completed their teardown of the handset, which took place live today. Though not everything about the smartphone was a hassle, there were enough issues to give it a low score: 3 out of 10.
The Fire Phone (read our review) scored brownie points because of the use of external non-proprietary screws, eliminating the need for adhesive to hold the handset together and, ultimately, making the task of getting inside easier.
Check out other iFixit teardowns!
The problems start appearing after that, however. Removing the battery is said to be tricky, mostly because of the risk of breaking the pull tabs (if that happens, "you'll be heating and prying," iFixit warns). A lot of connectors and cables add to the difficulty.
All four of the Dynamic Perspective cameras are "encased in glue", requiring DIYers to heat it up and cut. You'll either have to transfer camers, or get an expensive display assembly that has all four cameras. Rounding out the issues is that, iFixit warns, the phone is not modular, and that shared cables between components means anything you need to repair will be costly.
SOURCE: iFixit