Amazon Fire HD 10 Refresh Adds USB-C But Keeps Aggressive Price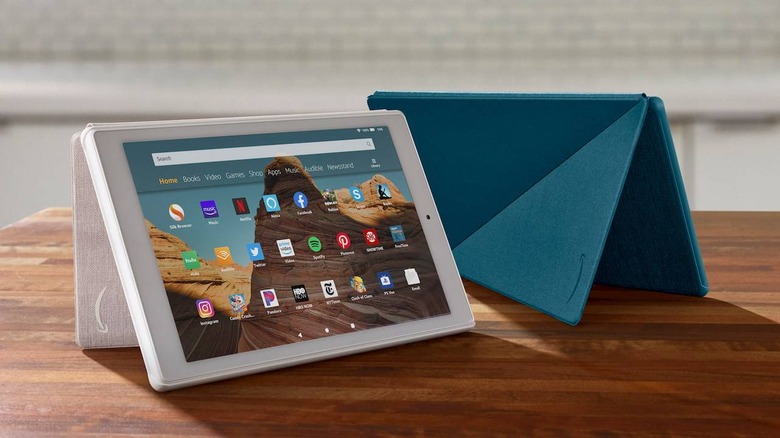 Amazon today announced that its 10-inch Fire tablet is getting a refresh. Officially dubbed the All-New Fire HD 10, this new tablet will be outfitted with some new features and improved hardware over its predecessor. Chief among the new features is likely picture-in-picture mode, which allows users to view video through streaming services like Amazon Prime or Netflix as they do other things like browse the internet or check their emails.
Naturally, picture-in-picture is joined by other software we'd expect to see with Amazon-branded hardware, specifically Alexa, which allows you to control things like music playback and apps using voice commands. Amazon FreeTime is also available on the tablet, allowing those with children to create profiles for them that are subjected to parental controls to limit screen time.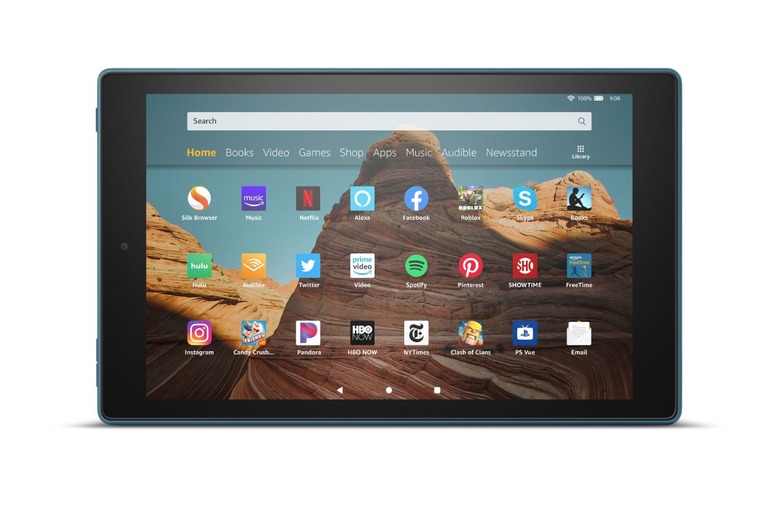 What of the hardware, though? Amazon says that the new Fire HD 10 runs 30% faster than its predecessor thanks to the new octa-core 2.0GHz CPU it's got under the hood. That unspecified processor is paired with 2GB of RAM, and while that's definitely on the low-end for a 2019 smart device, it should be enough to handle the tasks the Fire HD 10 is intended to carry out.
The tablet features a 10.1-inch IPS display that clocks in at 1080p, which is expected given its name. Amazon also says that the battery is good for 12 hours of mixed use, which basically just means that your mileage is going to vary depending on what you use the tablet for – someone who primarily streams video, for instance, might find themselves recharging more often than those who use the tablet for reading books or browsing the internet.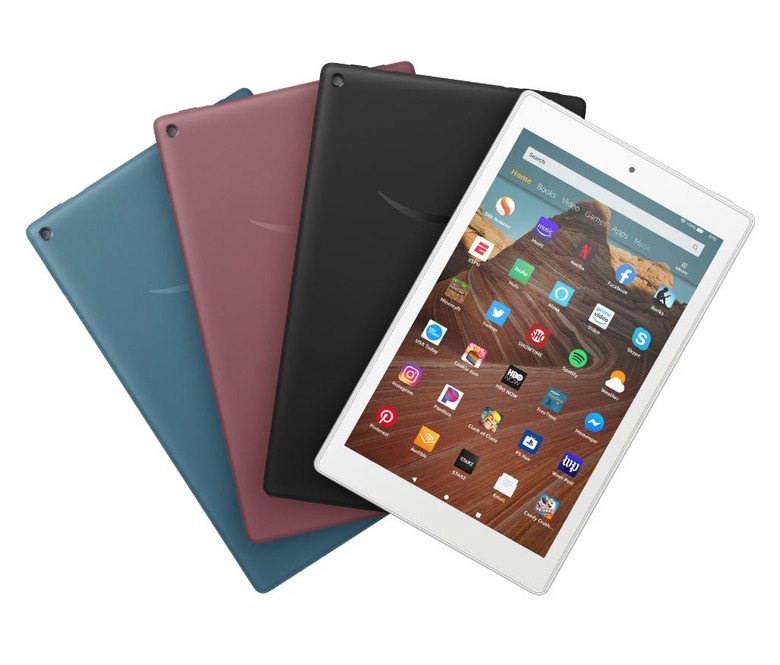 For charging, the Fire HD 10 uses USB-C – a new addition for the Fire HD 10 – and comes packed with a 9W power adapter; Amazon says that adapter should recharge the tablet in about four hours, though users can also pick up a 15W power adapter and a USB-C to USB-C cable separately to cut charging time down to 3 hours. Finally, the tablet comes with either 32 or 64GB of internal storage depending on the configuration you choose, which can be expanded further by a microSD card.
All in all, the Fire HD 10 isn't anything groundbreaking, but it sounds like it'll be a decent addition to Amazon's inexpensive line tablets. At $149.99, though, it might cost a little too much for those who are looking for an inexpensive tablet. In any case, we'll see the new Fire HD 10 launch on October 30th in black, twilight blue, plum, and white (which is a new color for this release).