Amazon exclusive Segway miniPro cruises 14 miles per charge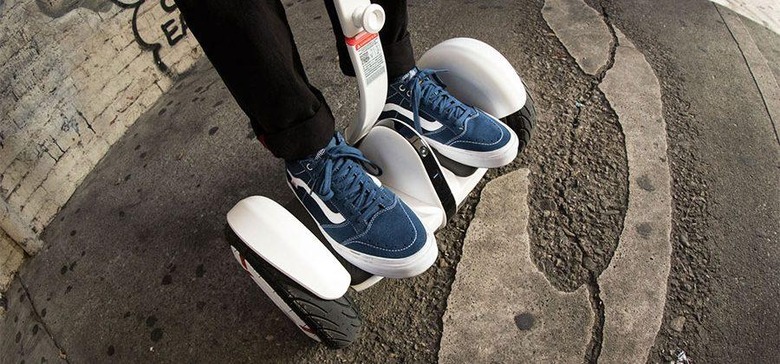 Segway has been around with electric personal transportation devices for a long time and has announced the launch of a new self-balancing personal transport called Ninebot by Segway miniPro. The miniPro promises to be an exciting way to enable recreational outdoor lifestyles for consumers. The self-balancing device has an on-board computer that tracks rider movements at over 100 times per second and has sensors along with a processor to keep it upright.
The miniPro has 10.5-inch inflatable tires for a smoother ride indoors and out. Riders can monitor speed, and other performance data on the dashboard, customize lighting on the device, and it has a security alarm. The device can also be remotely operated unmanned. It's designed to be ridden by people from 16-60 years of age up to 185 pounds and is capable of making 360-degree turns. The top speed for the miniPro is 10mph and it can travel up to 14 miles per charge.
The frame is built using aircraft-grade magnesium alloy and the device is designed to be compact enough to fit into the trunk of a car. Power comes from a rechargeable lithium-ion battery that can be charged anywhere. The padded knee bar is what riders use to steer the device and it comes in black or white colors. Each wheel has its own 800W electric motor and unlike some of the hoverboards prone to burst into flame, the miniPro is UL 2272 certified for electric and fire hazard.
The ride-on can be used day or night and is easy enough to operate that riders can learn to use it in minutes according to Amazon. The anti-theft alarm will alert owners if someone tampers with the miniPro via the app. Amazon shows that the miniPro will be released on June 29 for $999 with free prime shipping.
SOURCE: Segway