Amazon Elastic Transcoder promises cheap video cloud conversion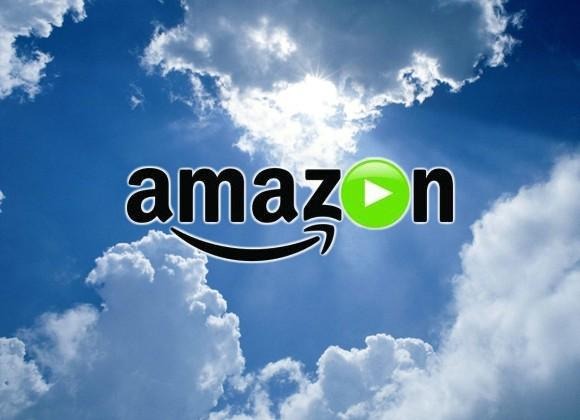 Amazon has quietly rolled out a new cloud video conversion and delivery system, Amazon Elastic Transcoder, aiming to position itself as the hub of streaming content for every device. The new beta, part of Amazon Web Services, seamlessly transcodes original video source files stored in the cloud to suit whatever gadget – be it an iPad, iPhone, Android tablet, PC, Mac, smart TV, or something else – is attempting to play it, and is likely to be of significant interest to content owners responsible for running streamed video services.
Each type of output is set up as a specific transcoding "job" and pointed at a specific video; Amazon gets things started with an array of presets for the more popular formats. The benefit, Amazon claims, is that content producers no longer need to worry about encoding multiple versions of their media to suit the growing number of devices viewers might be using. Instead, each transcoding session is performed in the cloud.
As you might expect, Amazon charges based on the duration of transcoding. Users of AWS get twenty minutes of standard-definition conversion time free each month, or half that length for HD content, and after that it's around $0.015 per minute of sub-720p footage, and $0.030 per minute of 720p or above footage, depending on which regional servers you're on.
Right now, Amazon Elastic Transcoder outputs into H.264 video and stereo AAC audio in an MP4 container, with H.264, AAC, MP4, MPEG-2, FLV, 3GP, and AVI source material supported. Only one transcoding job can be performed at any one time, and currently there's no support for live, on-the-fly transcoding.
There's more on AET here and in the diagram below.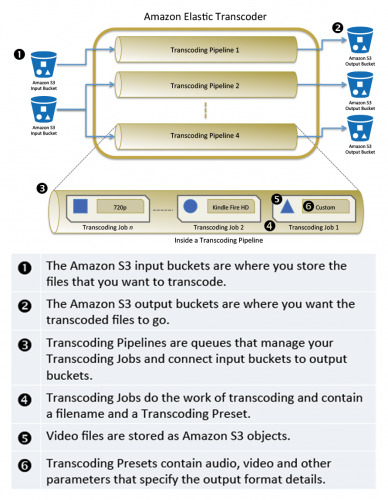 [via Tom Royal]