Amazon Echo successor tipped to take on Apple HomePod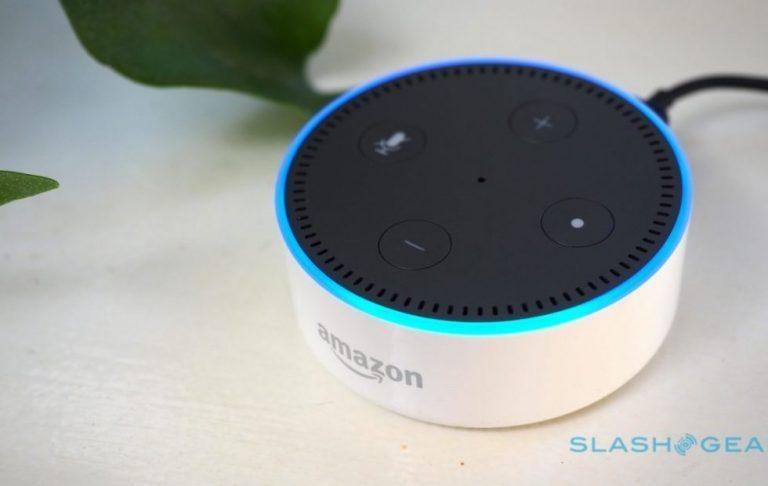 Amazon has a successor to its Echo smart speaker in the pipeline and it'll be designed to take on Apple's HomePod, according to a new report. The new not-yet-officially-revealed version of the Amazon Echo will slim down compared to the first one, assuming the source is to be believed, and it'll also be shorter. Despite the shrunken size, the updated model will see many improvements, not the least of which is better microphone tech, more tweeters, and a new chassis material.
The information comes from Engadget, which reports that the more premium Amazon Echo model will be the size of three or four Echo Dot models stacked on top of each other. The current version of the Echo is tall and made with a plastic exterior, but the next-generation version will reportedly be shorter with a fabric cover of some type, as well as rounded edges.
Siri Speaker up close: this is Apple HomePod
Notably, the source indicates that Amazon will be making some adjustments to the Echo successor that will help it compete with Apple's relatively recently unveiled HomePod smart speaker. As with the HomePod — and unlike with the current model — the next-gen Amazon Echo will reportedly feature 'several' tweeters (the HomePod, for reference, has seven of them).
The current Echo model likewise features seven 'far-field' microphones, a number greater than what you'd get with the HomePod and with Google Home. The source indicated that Amazon will be updating its microphone technology in some way, but whether that involves a hardware change to the microphones is unknown.
Big questions remain, though, such as when Amazon will be officially introducing this next-generation model, not to mention how much it'll cost. An update, whenever it does happen, will be welcomed; the Echo is a highly popular device that kicked off smart speaker popularity, but a couple years have passed since it launched and newer Alexa offerings like the Echo Show aren't to everyone's tastes.
SOURCE: Engadget