It was only a few days ago that a report claimed Amazon would be introducing at least eight new Alexa-based Internet of Things devices, and now two of those alleged products have leaked. One, the Amazon Echo Sub, is said to be a smart subwoofer with a circular design; the other is a Smart Plug that brings Alexa to any power outlet.
Both leaks come from Pocket-lint, which published images said to show both devices. The first, a connect subwoofer with Alexa built-in, brings 100 watts of bass to the Echo product family. This model is said to have a down-firing 6-inch design with a cloth-covered exterior and support for stereo setups.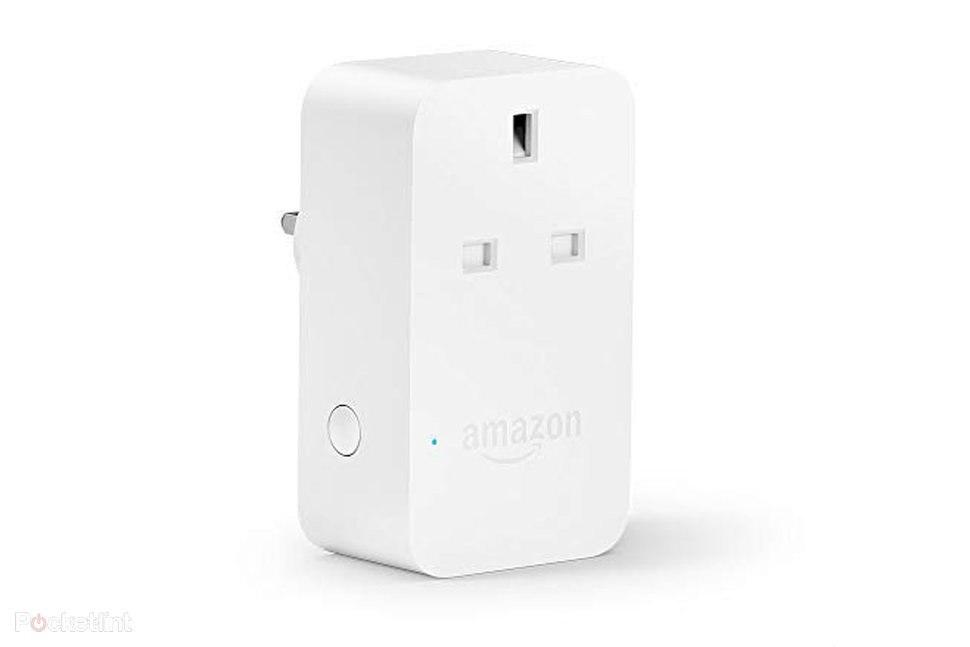 A screenshot of an Amazon product page for the device explains, "Pair with two of the same compatible Echo devices for rich left/right stereo sound." The leak seemingly confirms a different leak from CNBC earlier this week that claimed a connect subwoofer would be among Amazon's upcoming offerings.
In addition, the publication leaked another upcoming alleged product called Amazon Smart Plug, a white plug featuring the Amazon logo that reportedly adds Alexa connectivity to any wall outlet. With this, users can supposedly connect any device, enabling it to be used — to a certain degree — with Alexa.
For example, someone could plug an ordinary lap into the Smart Plug, then use an Echo to command Alexa to turn off the lamp by cutting the power at the plug. Each works independently as there's reportedly no hub required for this item.
Both items appeared on the Great Britain version of the Amazon store, which has since taken down both product pages. The Amazon Smart Plug was listed at £95, while the Echo Sub was cheaper at £75.
Amazon, of course, has not confirmed either product, but it's hard to dismiss something that appeared on its own website. Rumor has it Amazon will introduce a minimum of five new products with Alexa later this month.
SOURCE: Pocket-lint 1, 2