Amazon is adding three new Echo smart speaker to its line-up, with a new Echo Dot with Clock, a new Echo with improved audio quality, and a new Echo Studio for audiophiles looking for an all-in-one music experience. Announced in Seattle today, at Amazon's big hardware launch, it's a big push for improving Echo's audio credentials.
Echo Dot with Clock
Figuring that since one of the most common requests from Alexa users is finding out the time, Amazon decided that an Echo Dot with Clock would be a good idea. From the outside, it looks just like a regular third-generation Echo Dot, the compact model the company announced twelve months ago.
Now, it's gaining a sibling, The Echo Dot with Clock hides an LED display behind the fabric cover, so that you don't need to ask what time it is – you can just glance across.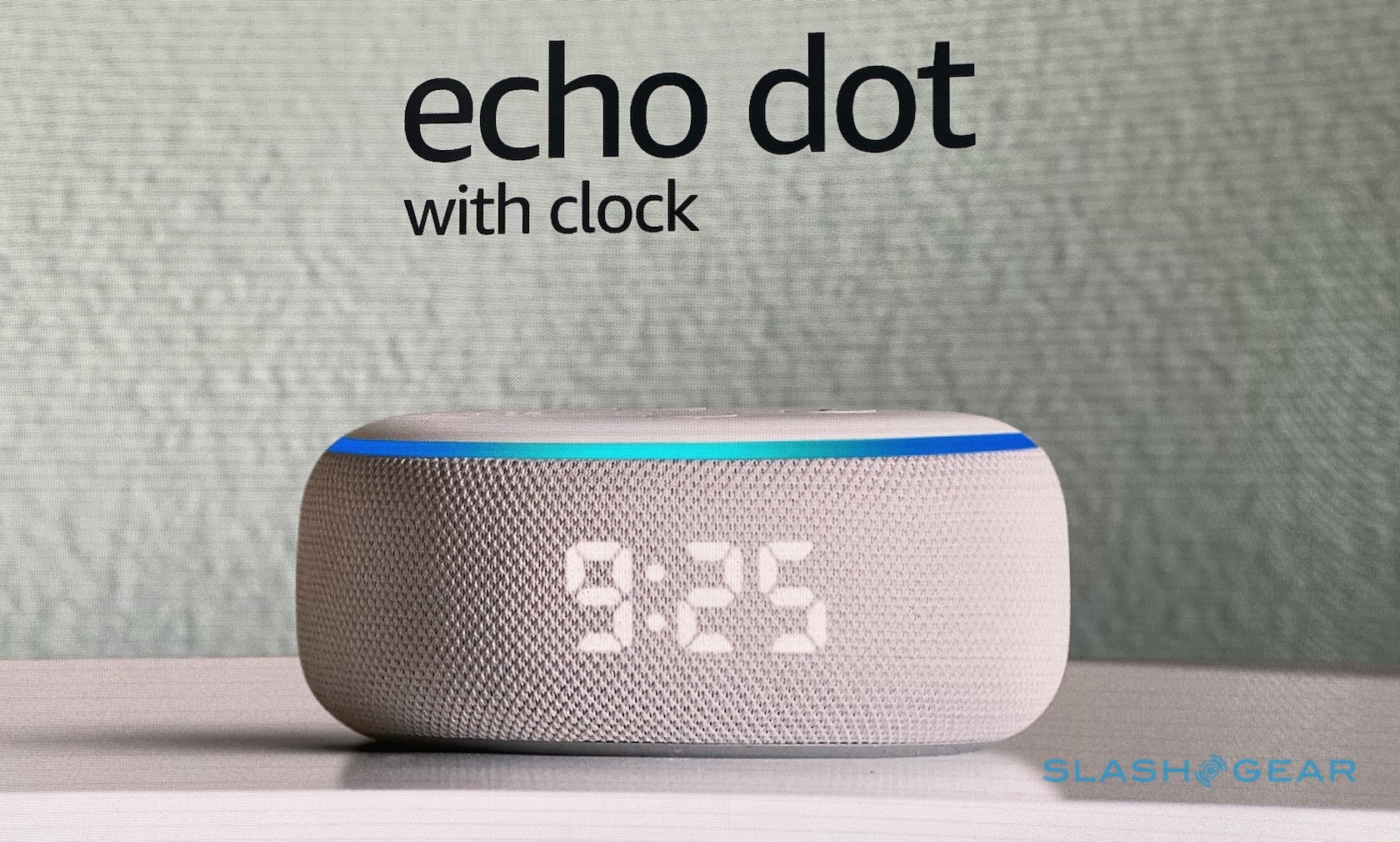 It's designed to be at home on a nightstand, and indeed using Alexa and the Echo Dot with Clock as an alarm clock has an extra hardware feature. When the alarm goes off, you can tap the top of the Echo Dot to snooze for another nine minutes. The display can also be used to show the temperature and alarm times.
The Echo Dot with Clock goes up for preorder today, priced at $59.99. That's a $10 premium over the regular third-generation Echo Dot, which will remain on sale alongside this second version.
New Amazon Echo
It's not the only new Echo today, however. Amazon is also launching a new version of the original Echo, with a big focus on music quality. It looks much like its predecessor, a short fabric-covered cylinder, but now borrows the audio hardware of the Echo Plus.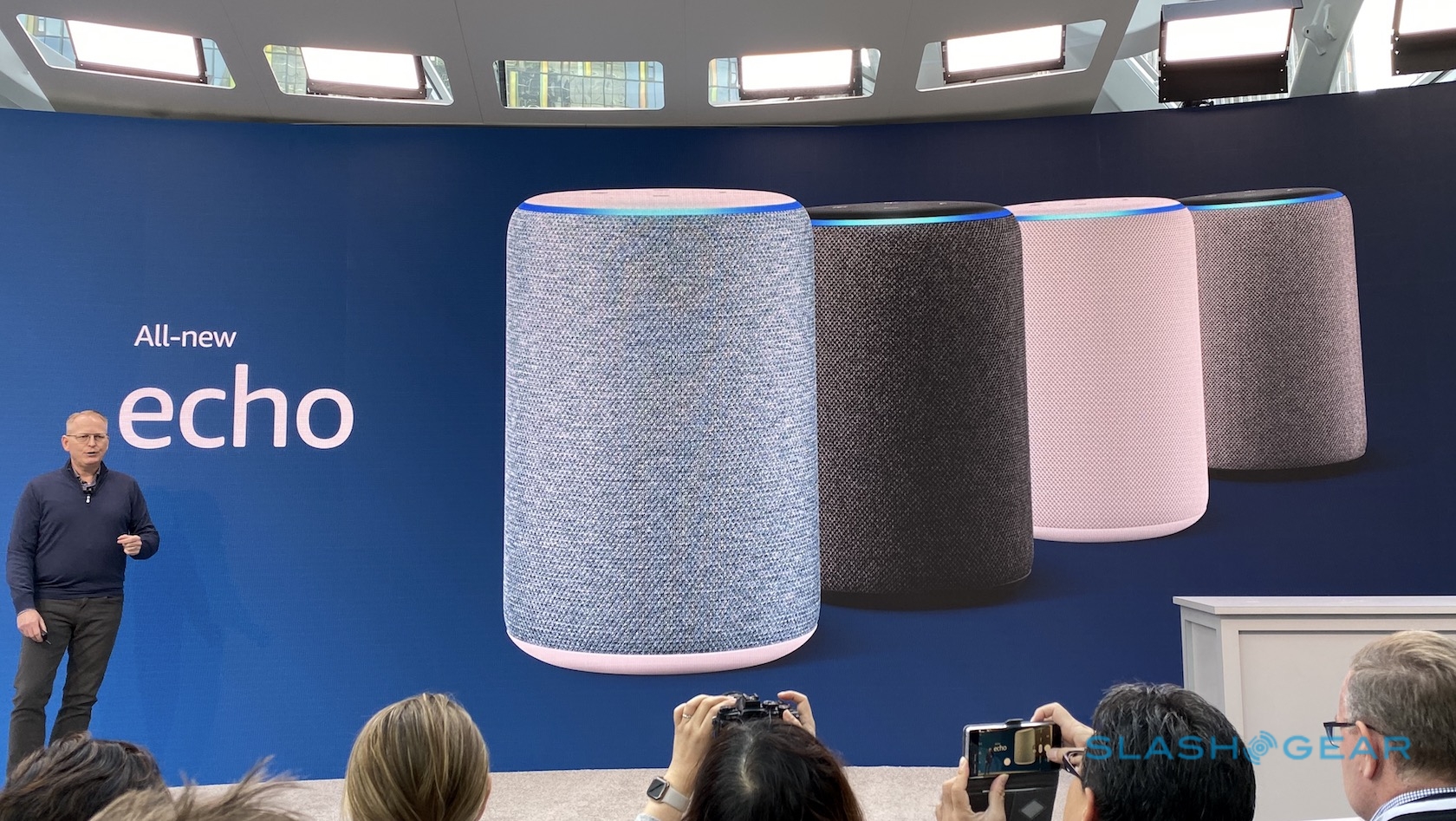 That means the same Neodynium drivers and a 3-inch woofer. There's a new fabric design, too, with a twilight blue finish. It'll go up for preorder from today, and will be priced at $99.99.
Amazon Echo Studio
The third smart speaker added today is the Echo Studio. Unlike the other two models, Echo Studio is a brand new model, focused on audiophiles. While Amazon has had previous adapters that bring streaming music to an existing AV setup, this is the first time it's going after speakers like the Sonos One and others with an all-in-one design.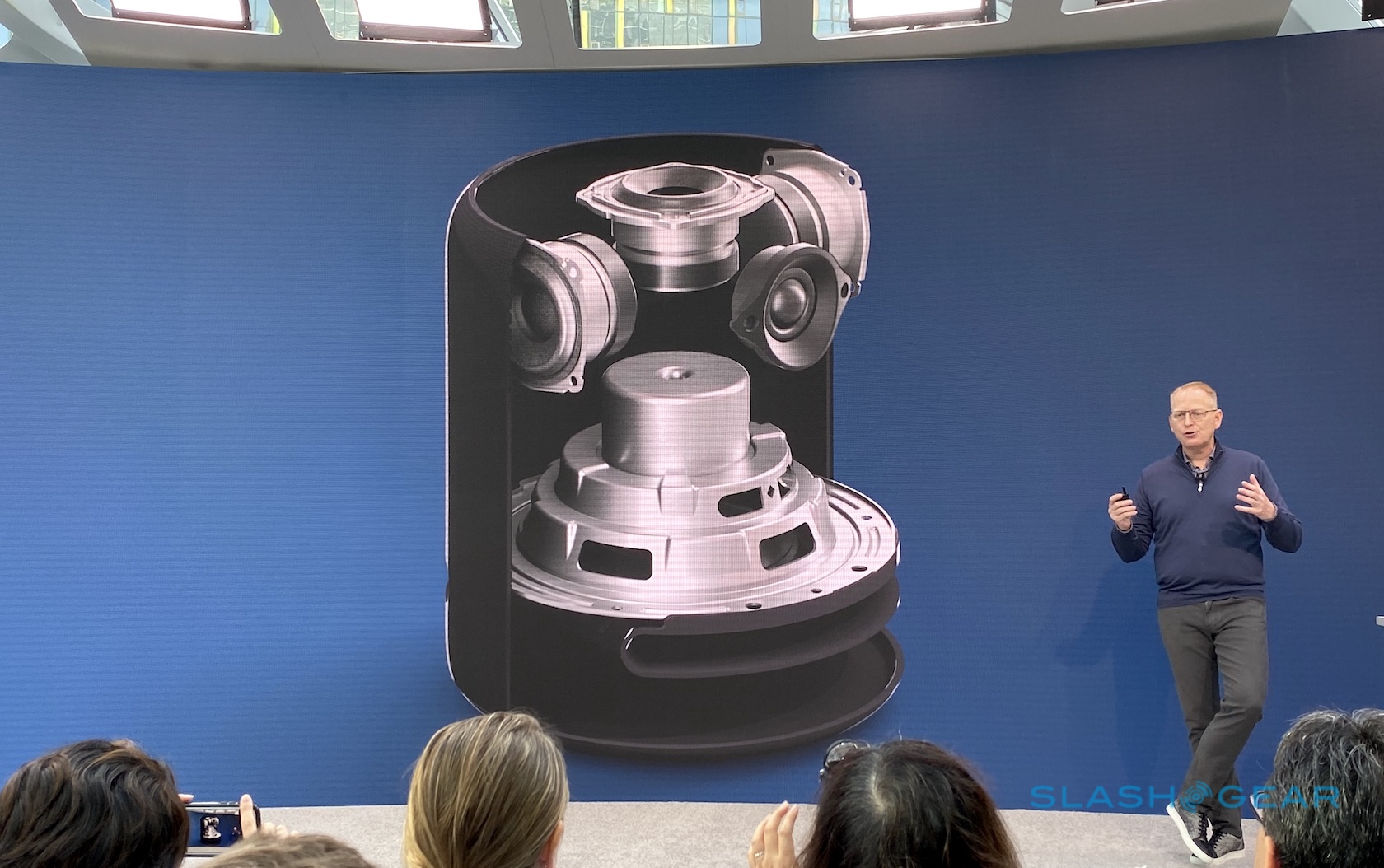 Inside the stubby cylinder there are three mid-range speakers, for left, right, and top sound to build up an expansive soundstage. Then there's a directional tweeter at the front, and finally a 5.25-inch bass driver at the bottom with a distinctive cut-out bass port.
There'll be Dolby Atmos support, and Amazon is working with the big record labels to put together songs that take advantage of the Echo Studio hardware. That'll tap into Universal Music Group, Sony using Sony 360 format, and Warner Music Group tracks. Echo Studio will also automatically calibrate itself, using the same microphone array that Alexa uses, to suit the room's conditions.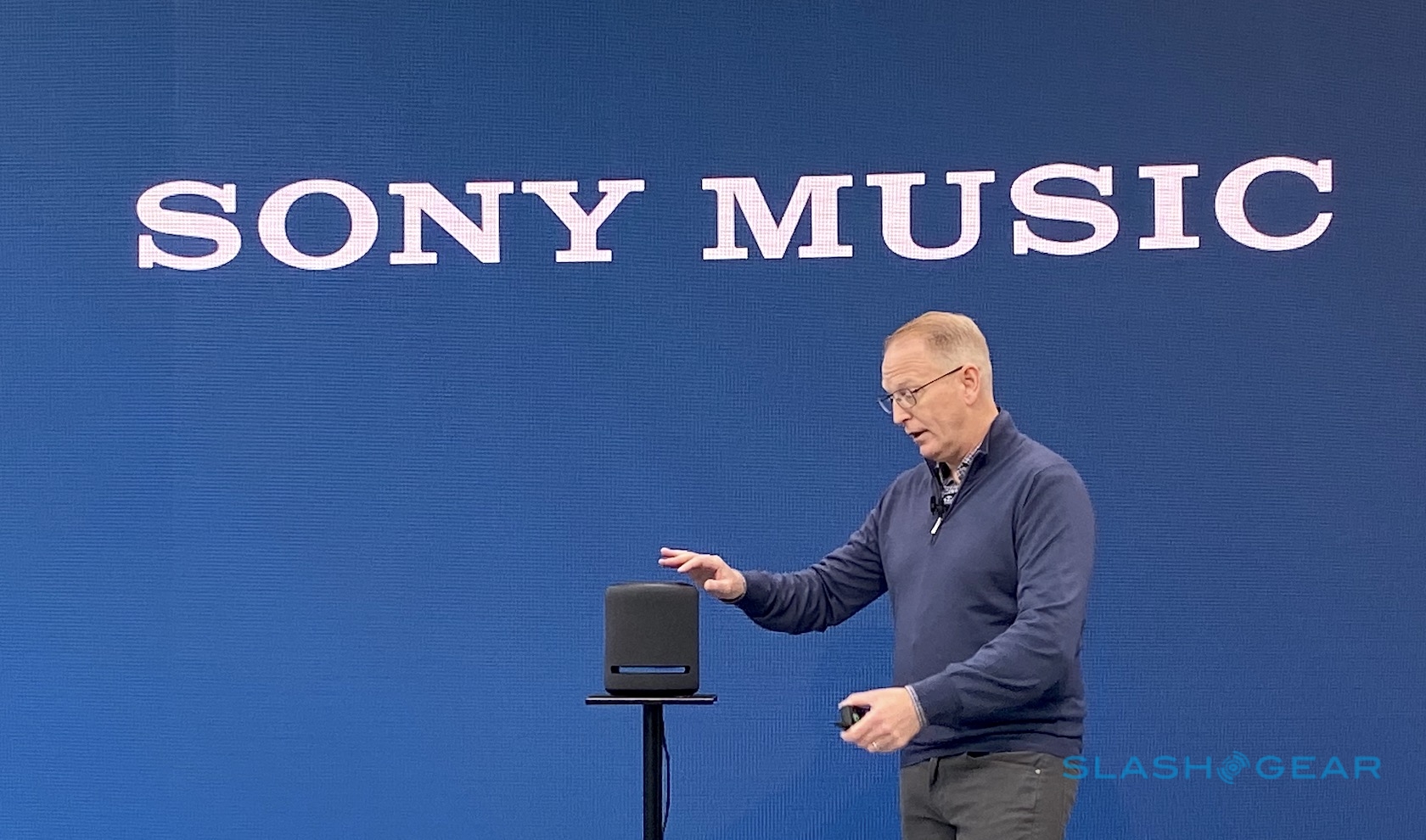 Pairing capabilities, meanwhile, will allow two Echo Studio to work together for stereo sound, and you'll be able to connect it to an Echo Sub, too. It'll also support linking with a 4K Fire TV, for improved audio for TV and movie content. Echo Studio will be priced at $199.99, and will be up for preorder today.
Frustration Detection for Alexa
All three of the new speakers work with a new feature called Frustration Detection for Alexa, which Amazon is launching today. Designed to recognize when you're frustrated, and recover from that, it's starting out with music queries. That's one of the biggest uses of Alexa, Amazon says, and thus potentially one of the biggest arenas for frustration.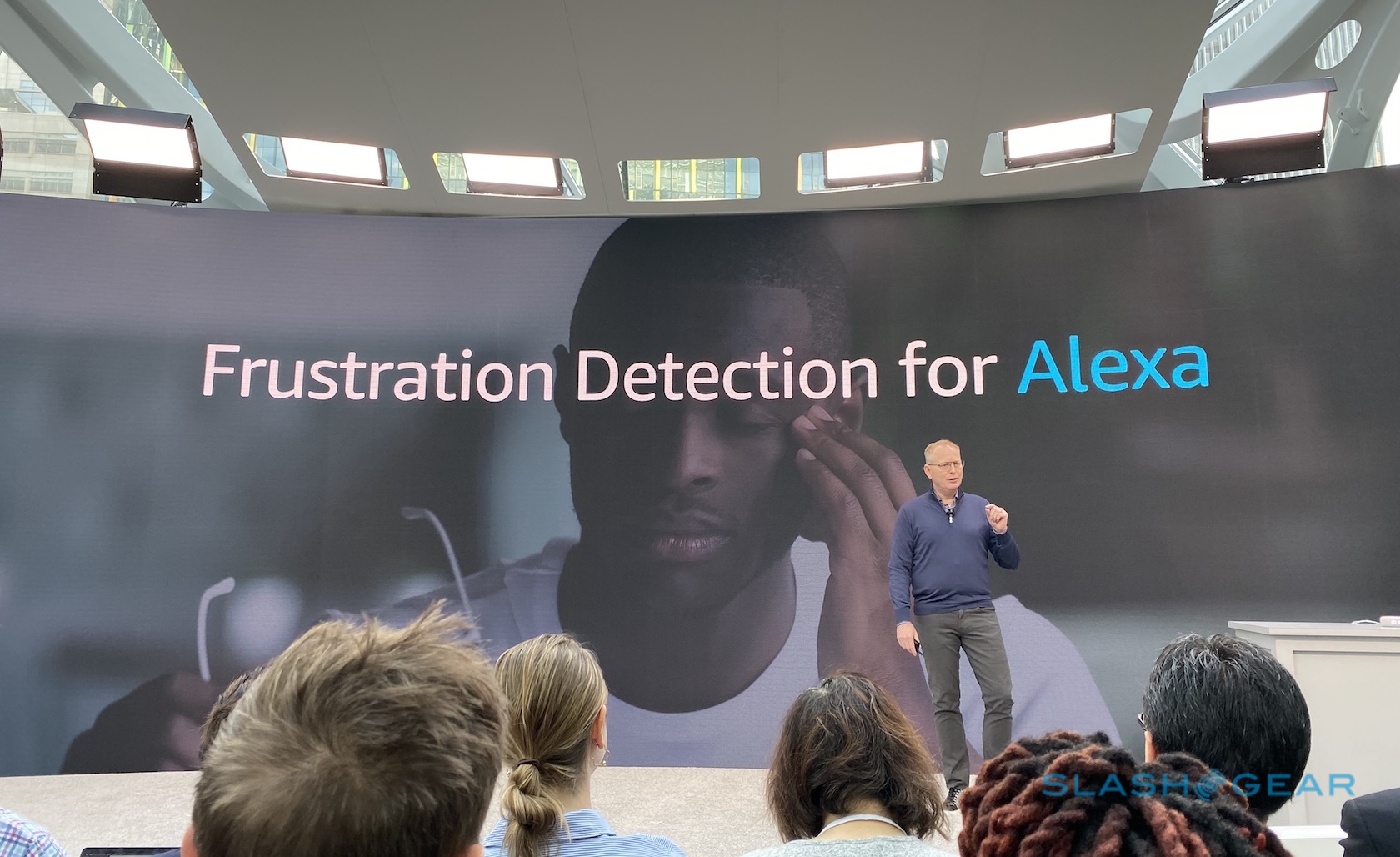 If you don't get what you're expecting the first time, Alexa will quickly follow up with refinement questions to help narrow down the song or artist you might be hoping to hear. Over time, Amazon says, Frustration Detection for Alexa will spread to other types of Alexa request.