Amazon Echo Show teardown shows glue, lots of glue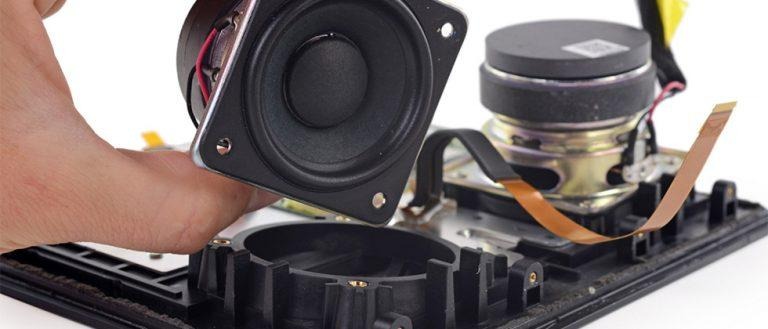 Inside the Amazon Echo Show is a set of components that would likely be cheaper to replace entirely than to repair. That's what the folks at iFixit seem to have concluded from their initial teardown of Amazon's latest Alexa-infused smart device. This is the first Echo device from Amazon that utilizes a display – and it bares some striking resemblances to the insides of the Amazon Fire Tablet.
This device rolls with a lot of glue inside – which isn't great news if the user wished to get inside and repair components. The glass digitizer needs to be removed if the user wishes to access innards, including the display. The display is glued to the midframe – and it's a real piece of work when it comes to replacement of parts.
SEE: Our Amazon Echo Show Review
The Echo Show is not an easy device to deal with if you're the sort of person who wants to get inside and adjust or change. It's rated 4 out of 10 for repairability by iFixit, which is not great – the only positive here is that the Echo Show only uses T5 and T6 Torx screws, so only a couple of screwdrivers will be necessary in teardowns.
Inside the device is an Intel Atom x5-Z8350 (2M cache, up to 1.92 GHz) processor and an 8-microphone array. Two 2-inch stereo speakers are inside for sound output and they make up a LOT of the weight in the device. The display is 7-inches diagonally and 1024 × 600 pixels, but does not have the same part number as the most recent Fire Tablet.

As the folks at iFixit suggest, this does indeed look like something out of the original Star Trek TV show. Flat screen with a big back and not a lot of modern finesse to be seen. Almost as if the company decided to hit the mid-point between new, aesthetically pleasing design and low cost, but pushing that mid-point as far as possible to the latter.